Access Control and Wearable Devices – the Future of Workplace Security and Safety
---
As wearable devices becoming increasingly popular – and indeed, a part of everyday life – their impact and possible uses for enforcing workplace security is undeniable, industry experts believe.
British workers have already become very well accustomed to wearables – in fact, a recent survey from SHP revealed 45% of the UK workforce would feel comfortable with sharing information via wearable devices for the purpose of protecting their health and wellbeing.
In their top predictions for 2016 and beyond, the researchers at Gartner, Inc. forecasted that 2 million employees would soon be required to wear health and fitness trackers as a condition of employment.
A few examples of wearable technologies emerging in the UK workplace are smartphone apps and wristband for lone workers, which can be used as a discreet panic button or check-in tool, as well as ID badges for NHS workers, which can send a discreet audio call to a dedicated call centre in case of an emergency.
Wearable devices can also be used for checking credentials – using biometric identification features on one's mobile device to authenticate oneself, access particular areas of a site and so on.
Wearables have their benefits in more 'ordinary' office situations too. They could help boost staff wellness by addressing issues like fatigue and stress and by encouraging employees to exercise and take regular breaks.
Access Control UK – suppliers of biometric access control systems that easily integrate with IoT devices
Access Control UK employs a variety of access control technologies in order to create advanced solutions, enable users to exert solid, reliable and accurate control over the access to specific premises or zones.
The access control systems supplied by Access Control UK also support an effective Fire Roll Call feature, which will enable employers to evacuate the personnel off the premises in a very orderly and clear manner, should a fire, explosion or some other type of catastrophe occur.
If you'd like to find out more about the range of solutions supplied by Access Control UK, both in terms of hardware (smart card readers, biometric readers, turnstiles, etc.) and software (access rights management software solutions, etc.), just hit the contact button at the top of the screen, we'll be more than happy to answer any queries you might have.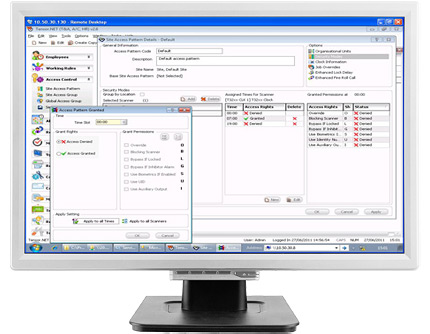 ---