Access Control & Authentication Market to Reach $22.7 Billion by 2027, Research Report Reveals
---
The Access Control and Authentication Market CAGR is set to grow at a CAGR of 11.2% from 2020, reaching an estimated $22.7 billion by 2027, a recent market research report has been able to suggest.
The paper from Meticulous Research suggests that an array of factors such as growing acceptance for advanced biometric technologies including fingerprint recognition, face recognition, IRIS recognition, voice recognition, and smart cards along with consistently proliferating consumer demand for modern devices; stringent government regulation for asset safety; growing investments, particularly in education, public sector, healthcare, and banking industries; and perpetual technological advancements in ACA technology are driving the growth of the access control and authentication market.
Furthermore, increasing strategic partnerships among players operating in this market and growing penetration of ACA products, particularly in hospitality, residential & commercial, government & public sector, and IT & telecom sectors are also contributing to the growth of this market. However, the high initial cost involved in deploying biometric access control systems and lack of awareness, especially in developing countries, may limit the growth of this market to some extent.
Currently, any interaction or physical access of traditional access control and authentication devices poses a level of risk to spread multiple infection, including COVID-19, flu, or the common cold. The advent of coronavirus is further demonstrating the need for contactless biometric access control devices as the consumers are hesitant to interact with shared contact-based authentication devices. The situation has been evolving in unpredictable ways, and the companies operating in this market are adapting to the new reality, anticipating and planning for various scenarios.
Majority of access control and authentication companies are investing in modern contactless access control technologies to avoid any contamination due to coronavirus.
Access Control UK – expert suppliers of end-to-end Physical Identity and contactless biometric solutions
Access Control UK employs a variety of access control technologies in order to create advanced solutions, enable users to exert solid, reliable and accurate control over the access to specific premises or zones.
If you'd like to find out more about the range of solutions supplied by Access Control UK, both in terms of hardware (smart card readers, biometric readers, turnstiles, etc.) and software (access rights management software solutions, etc.), just contact us, we'll be more than happy to answer any queries you might have.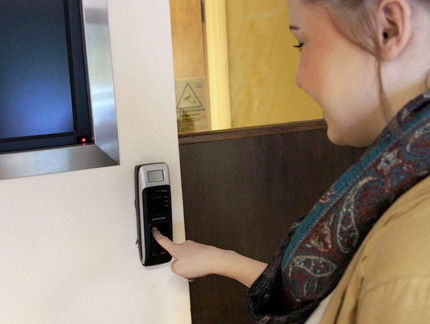 ---