Access Control Systems' integration into Building Management Systems (BMS) is a growing trend, research report reveals
---
Achieving a high level of integration with access control systems is essential to unlocking the potential of higher-level building management system (BMS) platform functionality, a fresh report from IHS Markit has been able to suggest.
BMS platforms include any computer-based control system that monitors some or all of a building's mechanical and electrical systems, including a building's energy, security and life-safety domains.
IHS Markit's "Smart Buildings Report – 2018" report shows electronic access control systems are the leading type of security system being integrated into BMS platforms. Nearly 30% of access control equipment shipments — including readers, door controllers and electronic locks — were installed and connected to a BMS platform in 2017.
Unit shipments of access control equipment that is connected to a BMS platform are forecast to outpace the rest of the market by a considerable margin, increasing at a compound annual growth rate (CAGR) of 12.5% over the next five years. By comparison, total market unit shipments for access control equipment are forecast to rise at a CAGR of 8.8%.
Access control systems are considered to be an important piece of the smart building puzzle, due to the quality of information the system can provide the BMS platform regarding building occupants' whereabouts and how they move through the building.
BMS platform integration can allow the access control authentication decision to become smarter, by taking into account information from other connected security or building-management systems. A simple example is using video surveillance feeds to verify access-control card swipes.
Access control integration is essential to unlocking the potential of higher-level BMS platform functionality. As more BMS solutions move towards command-and-control-style features, which allow buildings to adjust building management subsystems to respond to individual occupants' actions, the need for access-control integration grows exponentially.
Access Control UK – delivering superior security and reliability
Access Control UK is the No.1 British designer and manufacturer of smart card – based access control and time and attendance terminals. We supply top-quality, reliable and secure Access Control Systems that adhere to the latest industry standards and have numerous partners and distributors across the world.
You can control most standard types of internal/external electronic door releases and physical security devices such as barriers and turnstiles making full use of location points, whether in full view or hidden out of sight.
Operated by contactless smart cards, key fobs or biometrics, a Tensor Access Control System gives you full control over who is allowed access through any controlled point at any time of any day, placing it at the forefront of security solutions.
Access Control UK systems are modular in design, and have the advanced capability of being able to be adapted and extended to integrate with a time and attendance system seamlessly and without complication.
If you'd like to find out more about the extensive range of access control solutions supplied by Access Control UK, just contact us or Book a Demo, we'd be more than happy to answer all of your questions and queries.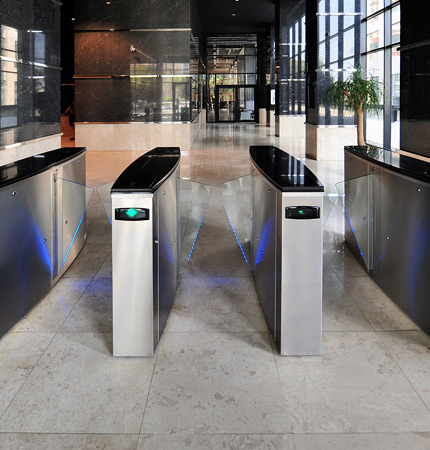 ---