Access Control UK's Parent Company Tensor is appointed as an official supplier on the Crown Commercial Service (CCS) RM6089 Workplace Services Framework Agreement
---
Following a competitive tender process, Access Control UK's parent company, Tensor plc, the UK based, award winning designer, manufacturer and installer of security, access control, attendance monitoring and energy management & monitoring solutions, is proud to announce that we have been appointed as one of only 19 official suppliers on the Crown Commercial Service (CCS) RM6089 Workplace Services Framework Agreement for Technical Security.
The framework is available to all central Government departments and arm's-length bodies, non-departmental public bodies, Executive Agencies and other organisations across the whole of the UK public sector including health, local government, education, devolved administrations, emergency services and not-for-profit organisations.
The Crown Commercial Service, an Executive Agency of the Cabinet Office, is the largest public procurement organisation in the UK. It helps thousands of publically funded organisations in the UK to save hundreds of millions of pounds of spending each year by achieving maximum commercial value when procuring common goods and services.
Organisations who purchase Tensor's products & services through the framework have the peace of mind that:
the framework agreements are fully EU-compliant, saving customers the time and money associated with conducting their own procurement exercises;
suppliers are carefully evaluated during the tender process, and pre-agreed terms and conditions offer customers sound contractual safeguards;
they are using a UK based ISO 9001, 14001 & 45001, NSI NACOSS Gold & Cyber Essentials accredited organisation;
they are purchasing from a British system manufacturer who are part of the 'Made in Britain' campaign, able to offer a full delivery service from system design to installation, commissioning and after-care & support;
they are using a company with a proven track record in the security industry spanning more than 30 years and with several thousand customer sites including a large number in the public sector;
Ashley Smith, Chief Executive, Tensor plc, said, "The Crown Commercial Service is focused on sourcing first class suppliers delivering the best and most secure product ranges that offer the best value for money for taxpayers. Tensor is honoured to have been awarded a position on the Workplace Services commercial agreement for Technical Security. We have worked incredibly hard over the past few years to achieve the goal of becoming a supplier for the CCS. As a company which holds both the NSI NACOSS Gold and Secured by Design accreditations, alongside Cyber Essentials, ISO 9001:2015, ISO 14001:2015 & ISO 45001:2018, we feel that we are in the perfect position to offer public sector organizations the peace of mind that they are purchasing world class security products backed by a customer service that's second to none. We are now determined to make the best out of this extraordinary opportunity ".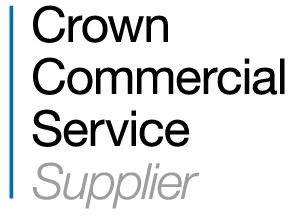 ---