Contactless Biometric Access Control Systems – Challenging Implementations, Rewarding Results
---
Contactless biometric access control solutions are beginning to gain a lot of traction around the world, with the recent COVID-19 pandemic highlighting once more the dangers modern workplaces can pose when hygiene measures are not properly taken into account.
The main goal of any contactless biometric access control system is to provide a solution that required no physical contact, is almost fully automatized and flexible enough to incorporate into existing access control systems.
Based on market research reports, facial recognition solutions are poised to dominate as the biometric recognition method of choice. And with coronavirus pandemic, even places using fingerprint as a main modality will now be under pressure to replace it with a touchless alternative. The accuracy of face recognition is now luckily close to the fingerprint one.
For access control purposes, facial identification has to be so quick that the reaction time feels immediate. This comes handy in high-volume situations such as morning peak when most of the employees come to offices. Low speed would create traffic jams, hampering seamlessness.
Liveness Detection is another very important feature in any facial recognition access control solution. For a fully automated (and more secure) use scenarios one more element is necessary: the ability to detect liveness of a person. For a seamless access control, the liveness check has to be passive, i.e. not requiring any extra input, just judging from seeing a face.
Access Control UK – suppliers of choice of advanced access control and facial recognition systems
Given the level of security required for stadia and sporting arenas, implementing a very solid access control and surveillance system is really a must, and this is specifically where Access Control UK could leverage its extensive experience in this field.
Access Control UK employs a variety of access control technologies, including here facial recognition, to create advanced solutions, enable users to exert solid, reliable and accurate control over the access to specific premises or zones.
If you'd like to find out more about the range of solutions supplied by Access Control UK, both in terms of hardware (smart card readers, biometric readers, turnstiles, etc.) and software (access rights management software solutions, etc.), just contact us, we'll be more than happy to answer any queries you might have.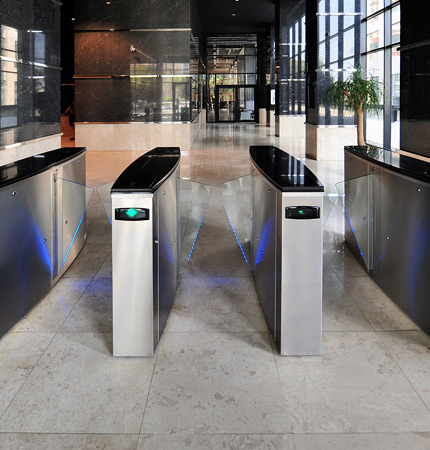 ---