Contactless Biometrics – A Top 2021 Trend in Access Control
---
Following the changes to the overall landscape of the security industry brought about the COVID-19 pandemic, it should come as no surprise that contactless biometric solutions capable of potentially reducing the spread of the virus in workplaces will represent a top trend in 2021, experts in this sector have been able to reveal.
As the demand for touchless access control solutions increases, facial recognition is quickly growing in popularity. Millions of users already use Face ID on their smartphones, and this trend is spreading to other sectors of the security industry.
Like using mobile credentials for access control, facial recognition and other biometric characteristics are more secure than legacy access control systems. Moreover, COVID-19 has reinforced the need for touchless technology to eliminate common touch surfaces that can spread disease. Facial recognition access control meets that need and does so in a secure fashion.
Multi-Factor Authentication will represent yet another very important trend in 2021. As security threats have increased, so has the need for a more secure method to authenticate users. Multi-factor authentication requires the authorization of more than one credential to gain access. For instance, an employee may be required to use their mobile credentials as well as key in a pin before they are allowed to access a facility.
Other credentials that can be combined include video intercom, fingerprint ID, mobile credentials, SMS text or email pin. Multi-factor authentication has been taking root over the last few years, and is expected to become even more common in 2021 and beyond. This technology was traditionally required in critical infrastructure and utility industries such as oil, gas, and power plants. However, the emergency of multi-purpose access control readers that support several credentials at once has made multi-factor authentication accessible to every industry.
Access Control UK – expert suppliers of end-to-end Physical Identity and contactless biometric solutions
Access Control UK employs a variety of access control technologies in order to create advanced solutions, enable users to exert solid, reliable and accurate control over the access to specific premises or zones.
If you'd like to find out more about the range of solutions supplied by Access Control UK, both in terms of hardware (smart card readers, biometric readers, turnstiles, etc.) and software (access rights management software solutions, etc.), just contact us, we'll be more than happy to answer any queries you might have.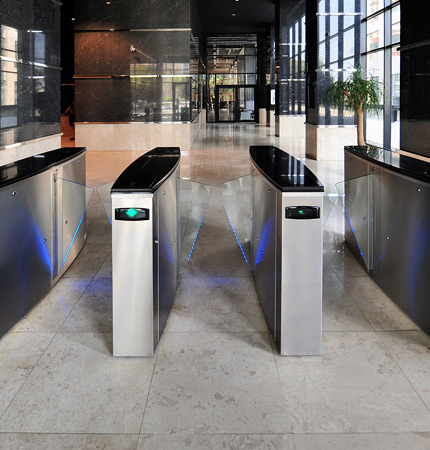 ---