Fingerprint access control systems' market to record strong growth, report finds
---
The fingerprint access control systems' market is set to record a very strong level of growth over the next few years as a direct result of increased security spending by both state authorities and private companies, a recent market research report has suggested.
Fingerprint access control systems are used to control and monitor access to a particular complex by scanning human fingerprints in order to keep out intruders and keep the respective area safe. Fingerprint patterns of authorized personnel are stored in the processing units of fingerprint accent control systems and used to find a match for the fingerprint being presented. Usage of fingerprint access control systems is increasing across the world due to the higher standard of security these provide.
Application of fingerprint access control systems is common in crucial sectors such as commercial, consumer electronics, government, military and defence, health care, and banking and finance. Demand for fingerprint access control systems is expected to increase in each of these application segments in the next few years, with the increasingly favourable regulatory scenario and rising usage of smartphones for business and monetary transactions expected to emerge as influential factors determining the trajectory of the market.
Access Control UK – suppliers of fingerprint access control systems that meet and exceed all your requirements
Access Control UK employs a variety of access control technologies in order to create advanced solutions, enable users to exert solid, reliable and accurate control over the access to specific premises or zones.
The access control systems supplied by Access Control UK also support an effective Fire Roll Call feature, which will enable employers to evacuate the personnel off the premises in a very orderly and clear manner, should a fire, explosion or some other type of catastrophe occur.
If you'd like to find out more about the range of solutions supplied by Access Control UK, both in terms of hardware (smart card readers, biometric readers, turnstiles, etc.) and software (access rights management software solutions, etc.), just hit the contact button at the top of the screen, we'll be more than happy to answer any queries you might have.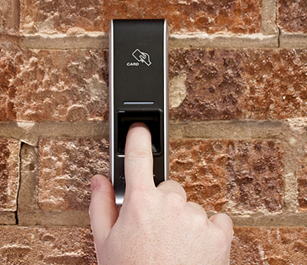 ---