Gas Price Crisis: Access Control Can Reduce Heating & Energy Bills
---
The gas price crisis has seen a huge increase in energy bills for businesses and homeowners across the country. Recent figures have warned that some businesses could be forced to close. Millions of UK households are also being affected with a rise in heating and energy bills. A further inflation of prices is expected in 2022. 
Gas and energy supplies have been in high demand over the last 12 months, causing a global shortage. In 2020, Europe's cold winter led to a pressure on supplies and, as a result, stored gas levels are much lower than normal. Since January 2021, gas prices have risen 250% and have increased 70% from August alone.
As a result of the gas shortage, many businesses and homeowners face a drastic rise in energy and heating bills, which could have two monumental knock-on effects further down the line. The first of these being companies being forced to reduce or pause production, or even cease trading, which could cause unemployment. The second knock-on effect is being likely to pass these higher energy bills on to customers as higher prices – in other words, an increase in inflation, meaning higher heating and energy bills for business owners across the country.
How access control can prevent energy bill inflations
Access control systems have many benefits for businesses for a wide range of reasons, however, saving money on your heating and energy bills is probably not one that springs to mind straight away. Although saving money on bills is not the top priority for an access control system, it can be an integral part of a building energy management system (BEMS) and the day-to-day running of your building.
BEMS with integrated access control
A building energy management system is the most effective method of reducing heating and energy bills for businesses and business owners. With a proven saving percentage of between 20-to-30%+, HeatingSave's BEMS has the ability to better run any building, more efficiently, by cutting costs while also improving security throughout the global gas price crisis.
An access control system has many benefits for businesses up and down the country. Not only does the smart card access control system grant or deny access for people using your building, but it can also be integrated into HeatingSave's building energy management system which can save up to 30% on your heating and energy bills.
The access control smart cards can be incorporated into the advanced room booking system that provides users with an all-encompassing wall planner. It generates all availability of rooms, invoices and cancellations; particularly useful for village halls and other similar organisations that rent out rooms or areas of the building. The room booking system also allows users to be notified when a room is accessed and which registered smart card is accessing it. The room booking system is especially useful for when businesses hold regular meetings or for organisations such as village halls due to each access control smart card reader having the ability to hold details of up to 1,000 users.
If you believe that your business would benefit from a building energy management system with an all-encompassing room booking system for access control purposes, then please get in touch with a member of our sales team today for more information who will be happy to help.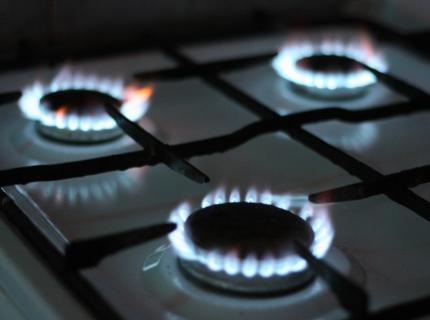 ---