Global Access Control Market set to reach USD 11.1 billion by 2023, research suggests
---
The Global Access Control Market is set to reach a value of USD 11.1 billion by 2023, rising at a CAGR of 8.45% between 2018 and 2023, a recent market research report from Research and Markets has been able to suggest.
According to the FBI's Internet Crime Complaint Center (IC3), the Business Email Compromise (BEC) scam saw an increase of 1,300% in identified exposed losses, totaling over USD 3 billion, since January 2015. Such losses could be better controlled through the use of access control software. According to the Association of Fraud Examiners in 2015 the amount of internal theft accounts for about 5% of annual revenue for companies.
The implementation of access control systems contributes to the growth in the safety and security of office surroundings. Such identity theft of data has been increasing owing to which governments have been adopting the use of access control systems.
As the cyber-attacks, frauds and government authentication mandates continue to grow in sophistication and scope, the need to strengthen security while reducing costs is paramount across various industry verticals.
Access Control UK – specialising in deploying advanced access control system tailored to your specific requirements
Access Control UK employs a variety of access control technologies in order to create advanced solutions, enable users to exert solid, reliable and accurate control over the access to specific premises or zones.
The access control systems supplied by Access Control UK also support an effective Fire Roll Call feature, which will enable employers to evacuate the personnel off the premises in a very orderly and clear manner, should a fire, explosion or some other type of catastrophe occur.
If you'd like to find out more about the range of solutions supplied by Access Control UK, both in terms of hardware (smart card readers, biometric readers, turnstiles, etc.) and software (access rights management software solutions, etc.), just hit the contact button at the top of the screen, we'll be more than happy to answer any queries you might have.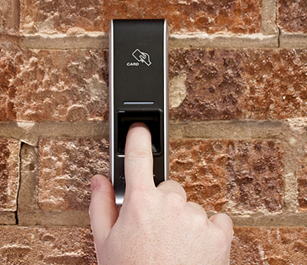 ---