Innovation set to drive growth in the fingerprint biometric access control systems' market
---
Innovative technological solutions that meet the specific needs of the commercial and government sectors will facilitate the growth in the fingerprint access control systems' market, a recent research report from Global Market Insights has been able to suggest.
The Fingerprint Access Control System Market is forecast to be valued at USD 4.5 billion in 2023, with some of the other growth factors including the increased need for secure identification and personal verification systems across BFSI applications.
Moreover, to eliminate transaction frauds and security breaches, numerous global financial institutions and banks are integrating biometrics technologies, such as fingerprint recognition.
Growing government projects like national identification programs and e-passports as well as stringent regulations for biometric registration will also drive the demand. Security concerns such as data intrusion due to hacking of passwords can be avoided with this technology, increasing its adoption rate.
Concerns of intrusion of privacy is a restraint to the global business landscape. Risk of forgery through duplication of fingerprint is another problem which is hampering the growth of fingerprint access control system market. Leakage of biometric data can cause identity thefts, and a high level of physical and cyber security is required in such applications. Preserving the right to privacy of each person is a mandatory requirement of these systems.
Access Control UK – experts in designing and deploying advanced biometric access control systems
Access Control UK employs a variety of access control technologies in order to create advanced solutions, enable users to exert solid, reliable and accurate control over the access to specific premises or zones.
If you'd like to find out more about the range of solutions supplied by Access Control UK, both in terms of hardware (smart card readers, biometric readers, turnstiles, etc.) and software (access rights management software solutions, etc.), just contact us, we'll be more than happy to answer any queries you might have.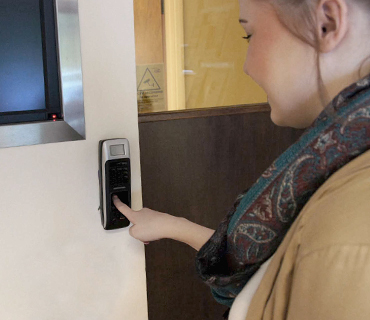 ---