Need for enhanced physical security solutions to drive market growth over next 7 years
---
Safeguarding physical perimeters and individual assets, including expensive technological equipment, is becoming increasingly important for a large number of organizations around the world, and is likely to represent the main market driver over the next 7 years, a recent market research report has been able to suggest.
The "Physical Security Market Size, Share & Trends Analysis Report by Component, by Systems (Video Surveillance, Access Control, Intrusion Detection), by Services, by End Use, by Region, and Segment Forecasts, 2020 – 2027" report from Research and Markets points out that the global physical security market size is expected to reach USD 171 billion by 2027 and is anticipated to register a CAGR of 6.5% over the forecast period.
Governments across different countries and regions are taking up smart city initiatives to enhance their infrastructure and are hence deploying improved security systems. Additionally, modernizing the existing infrastructure with robust security measures and strengthening the security of government agencies have been some of the top priorities for governments across developed countries. Organizations are increasingly concerned about employee safety and are hence setting up systems to prevent unauthorized access, further driving the demand for physical security solutions.
Increasing awareness about securing the perimeter in developing economies has led to a rise in deployment of IP-based cameras in residential societies as well as commercial complexes and offices. Furthermore, increasing terror threats, border disputes, and refugee crises drive the adoption of stringent safety measures, thereby driving the physical security market growth.
Access Control UK – expert suppliers of end-to-end Physical Identity and Access Management solutions
Access Control UK employs a variety of access control technologies in order to create advanced solutions, enable users to exert solid, reliable and accurate control over the access to specific premises or zones.
If you'd like to find out more about the range of solutions supplied by Access Control UK, both in terms of hardware (smart card readers, biometric time and attendance readers, turnstiles, etc.) and software (access rights management software solutions, etc.), just contact us, we'll be more than happy to answer any queries you might have.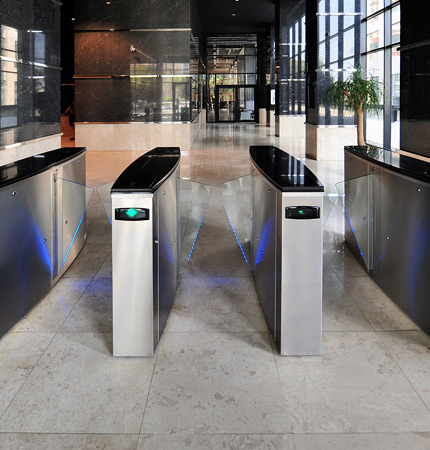 ---