Solid and Reliable Access Control Solutions are a Must for High-Security Hospital Sites
---
Solid and reliable access control systems ensuring that only authorized members of staff are allowed to enter certain restricted areas are a vital component for any high-security hospital site, such as the one that has recently opened in Crowthorne, Berkshire.
The new £250m high-security Broadmoor Hospital, treating men detained under the Mental Health Act, has opened in December, a news report has been able to reveal.
West London NHS Trust said the site "epitomises hope and recovery" and would help it provide care "in an environment fit for the 21st Century".
The new Broadmoor Hospital includes three new ward buildings, gardens and a central building where patients can take part in activities.
It will be able to provide treatment for up to 210 men with mental illness and personality disorders who represent a high degree of risk to themselves and others. Patients are admitted from prison, court or medium secure hospitals. Some have not committed an offence, but need specialised care in a high-security setting to aid their recovery.
Access Control UK – experts in designing and deploying integrated access control systems for hospitals
Access Control UK employs a variety of access control technologies in order to create advanced solutions, enable users to exert solid, reliable and accurate control over the access to specific premises or zones.
If you'd like to find out more about the range of solutions supplied by Access Control UK, both in terms of hardware (smart card readers, biometric time and attendance readers, turnstiles, etc.) and software (access rights management software solutions, etc.), just contact us, we'll be more than happy to answer any queries you might have.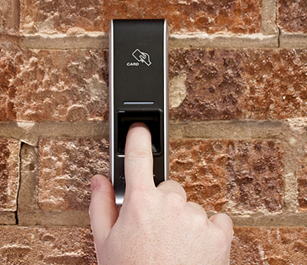 ---