The benefits of biometric access control for your company's security
---
The ever-present and growing issue of security has resulted in a global uptake of biometric access control systems. In particular, fingerprint scanners, are a substantial boon for companies when it comes to office security, workforce management and restricted access, experts believe.
Biometric readers are designed to recognise the unique characteristics and behavioural traits of an individual. A biometric fingerprint reader, for example, is designed to match the template of one's finger, for instance, against the registered user template stored in the system, to establish whether the person is actually who they claim they are.
The reader will capture an image of one's fingerprint, recording the specific and unique characteristics. It will measure both the surface and subsurface, with the data transferred back to the control board ready for use at a later date.
Biometric security is popular as it also enables superior workforce management capabilities –management processes become faster and more efficient, enabling directors to track employee attendance and reduce any instances of time theft. Similarly, company managers no longer have to rely on employees to maintain their key cards and remember passwords, increasing the vulnerability of the company and risk of human error.
Biometric readers can also be used for a number of industries, such as government, health, retail, financial and government. Essentially, they ensure secure confidential data is safe and eliminate many of the risks of security breaches. Passwords and key cards are no longer enough to maintain the security of one's company or organization. The growth of the industry is already exponential and is expected to surpass $23.45 billion by 2020.
Access Control UK – experts in designing and deploying advanced biometric access control systems
Access Control UK employs a variety of access control technologies in order to create advanced solutions, enable users to exert solid, reliable and accurate control over the access to specific premises or zones.
If you'd like to find out more about the range of solutions supplied by Access Control UK, both in terms of hardware (smart card readers, biometric readers, turnstiles, etc.) and software (access rights management software solutions, etc.), just contact us, we'll be more than happy to answer any queries you might have.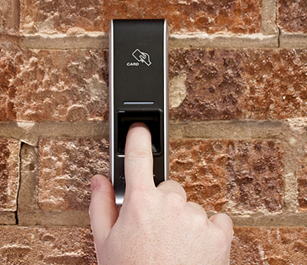 ---