£50m loan provided to support retirement living portfolio acquisition
Comments Off on £50m loan provided to support retirement living portfolio acquisition
---
OakNorth Bank has provided a £50m loan to Brigid Investments to support the acquisition of a UK retirement living rental portfolio.
The capital from OakNorth Bank will support the acquisition of approximately 250 newly built and fully occupied rental retirement properties operated by McCarthy Stone.
The units, which are spread across the UK, are split into two types – Retirement Living: apartments designed specifically for over 60s with facilities such as communal lounges and guest suites that support companionship, and Retirement Living PLUS: apartments designed for over 70s that offer extra facilities, such as restaurants, on-site flexible care, and support packages to assist those who need additional help.
The facility will also provide Brigid Investments with the opportunity to develop a scalable platform moving forward, in partnership with McCarthy Stone, resulting in a commitment to finance a further 400 rental retirement units over the next 12 months.
Richard Williams, chief executive of Brigid Investments, said: "Retirement living is a market with high barriers to entry and strong fundamentals, underpinned by an ageing population and constrained supply.
Damien Hughes, senior director of property finance at OakNorth Bank, added: "Richard has over 20 years of real estate, property and later living experience, following his roles as regional managing director with McCarthy Stone and as chief executive of Rangeford Retirement Living & Care.
"With the UK retirement living market significantly undersupplied compared to other developed countries, and the demand supply imbalance expected to deepen in the medium term, it's vital that lenders support projects of this type in the short, medium and long-term."
Access Control UK – Your experts in access control and safety solutions
Retirement homes require top-of-the-range security systems in order to keep the residents and employees safe at all times.
It is vital for residents to be granted access into the areas that they need, but also for them to be denied access into staff only rooms and other areas for their own safety.
Access Control UK are leading providers of proximity smart card and biometric access control systems and software. 
A UK-based manufacturer, we have over 30 years of experience in designing, installing and commissioning outstanding security solutions. We take great pride in our commitment to provide the best possible customer care and adhere to the highest British and International security standards, which is why we've been formally accredited by several accreditation bodies (visit our Accreditations page for more information).
Our systems give you full control over who is allowed access through any controlled point at any time of any day, placing it at the forefront of security solutions. The systems support an extensive range of physical security devices designed to restrict people or vehicles, including Locks, Internal doors, External doors, Turnstiles (Full Height, Half-height and Glass Turnstiles), Car-park and Traffic barriers. Contactless smartcards are used to operate your access control system.
For more information on any of our products or for a quote, please get in touch with a member of our sales team today.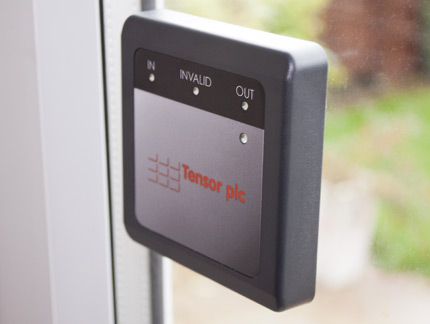 ---