Access Control and Security to Play Central Role in Smart Home Segment Growth, Research Finds
---
Access control and security systems are set to play an ever increasing role in the smart home sector, which is expected to reach in excess of US$ 3.4 Billion by the end of 2025, a recent market research report has been able to suggest.
The "GCC Smart Home Market by Application (Lighting Control, HVAC Control Systems, Security & Access Controls, etc.) Country" report from ResearchAndMarkets.com suggests that the smart home market has seen substantial year on year growth in the number of smart homes and is expected to further grow in the upcoming years.
Smart homes use Internet-connected devices to monitor and control systems and appliances remotely, with smart home technology being also referred to as home automation, since it provides owners comfort, convenience, security, and energy efficiency in the management of smart devices, often by a smart home app on their smartphone or another connected device.
With the advent of high-speed internet and increasing consumer awareness regarding connected devices, as well as the increasing digitalization and internet connectivity, the smart home market is gaining traction.
Access Control UK – suppliers of biometric access control systems that easily integrate with smart home control solutions
Access Control UK employs a variety of access control technologies in order to create advanced solutions, enable users to exert solid, reliable and accurate control over the access to specific premises or zones.
The access control systems supplied by Access Control UK also support an effective Fire Roll Call feature, which will enable employers to evacuate the personnel off the premises in a very orderly and clear manner, should a fire, explosion or some other type of catastrophe occur.
If you'd like to find out more about the range of solutions supplied by Access Control UK, both in terms of hardware (smart card readers, biometric readers, turnstiles, etc.) and software (access rights management software solutions, etc.), just hit the contact button at the top of the screen, we'll be more than happy to answer any queries you might have.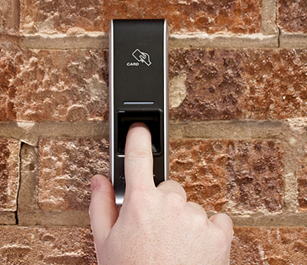 ---