Access control and visitor monitoring systems will bolster security for small businesses
---
Access control and visitor monitoring systems can help bolster security for small businesses, which is an increasingly important issue, considering the fact that UK businesses are losing over £20 billion a year as a result of fraud, robbery and cybercrime.
According to a report by Business in the Community (BITC), only 23 percent of small businesses have a policy for controlling access to systems that are limited to certain employees.
With many small businesses leasing office space in shared buildings, security and identification are key. Shared offices spaces see up to thousands of employees and vendors through the doors each day, so small businesses are recommended to take control of their own security, in addition to that provided by the building managers.
One way to manage those coming in and out is using an identification system. ID cards and access control systems are examples of non-disruptive solutions to keeping your business secure from unwanted visitors without taking employees much time or causing hassle.
Visitor logs and ID cards are useful for keeping track of who is currently in the building, who has been in and the duration of their visit. If you happen to suspect a company breach, you can use the log as a reference point to rule out threats.
Security of information should always be front-of-thought for businesses. This means any potential clients or visitors should be vetted with a thorough online background check and even an introductory phonecall before being invited into the office.
Visitor management systems also let temporary guests sign in and out, to help you keep track of who's had access to the office and providing you with contact details.
Access Control UK – expert suppliers of access control and visitor management systems for small businesses
Access Control UK employs a variety of access control technologies in order to create advanced solutions, enable users to exert solid, reliable and accurate control over the access to specific premises or zones.
If you'd like to find out more about the range of solutions supplied by Access Control UK, both in terms of hardware (smart card readers, biometric time and attendance readers, turnstiles, etc.) and software (access rights management software solutions, etc.), just contact us, we'll be more than happy to answer any queries you might have.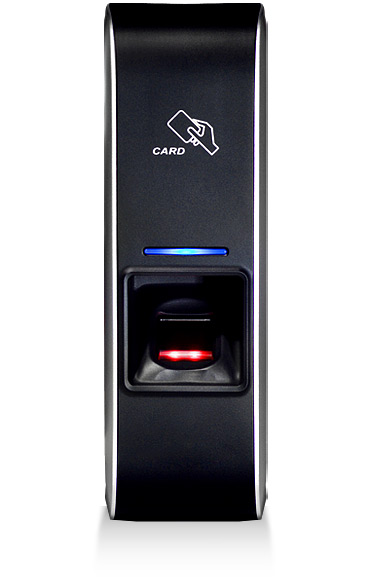 ---