Access Control Systems should be on the agenda for Every Laboratory Facility
---
A solid and reliable access control system is a very important solution to be included in any laboratory facility, such as the new £20 million facility set to be built in Newcastle.
The Newcastle Laboratory is scheduled to begin construction in late 2017 and will help create hundreds of new jobs on Newcastle Science Central.
The project has been developed by Aura alongside architects Ryder and features over 70,000 sq ft of specialist facilities including high quality, incubation and grow-on space. It is set to be completed in 2018.
Council Leader Nick Forbes said: "Newcastle Laboratory will provide much needed specialist facilities to support pioneering research and significant expertise happening here already, building on Newcastle's global reputation for research excellence in life sciences.
"Science Central is already home to three national research centres – testament to Newcastle's world-class strengths in the science and health sector, and this new facility will help accelerate the pace of growth in this sector, and create the next generation of highly skilled jobs in the region."
Access Control UK – the access control supplier of choice for the research segment
Whatever your requirements, Access Control UK specialists are available to help you get the best from your system.
Access Control UK are leading providers of proximity smart card and biometric access control systems and software for both large and small companies.
An UK-based manufacturer, we have over 30 years' experience in designing, installing and commissioning outstanding security solutions. We take great pride in our commitment to provide the best possible customer care and adhere to the highest British and International security standards, which is why we've been formally accredited by several accreditation bodies (visit our Accreditations page for more information).
The Access Control Systems supplied by Access Control UK are modular and fully scalable in design, thus allowing you to build your access control system to match your specific requirements, whether you're a small company with under 250 personnel or a large multinational corporation.
If you'd like to find out more about the range of solutions supplied by Access Control UK, both in terms of hardware (smart card readers, biometric readers, turnstiles, etc.) and software (access rights management software solutions, etc.), just contact us, we'll be more than happy to answer any queries you might have.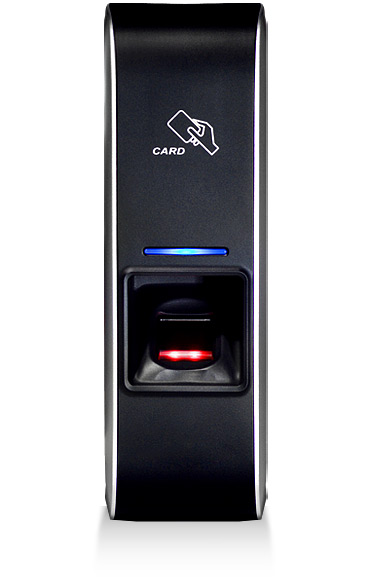 ---