Access Control Systems can Help Enhance Workplace Security during the COVID-19 Outbreak
---
As COVID-19 spreads around the world, the majority of businesses and organizations have already started to implement measures to protect employees from contracting and spreading the virus – and their access control systems can prove to be invaluable tools to help them achieve these goals.
As organizations make operational decisions in response to COVID-19, they should ensure their threat mitigation policy is reflected in the rules and settings of their access control systems.
For instance, schools that have cancelled or postponed community activities should revisit their lock/unlock and alarm open/close schedules to make sure their building(s) is properly armed. They may also need to deactivate or suspend individuals' access control cards to reflect these changes.
All operational decisions should be reinforced within an organization's access control settings, so you can control the environment as best as you can.
This can also be an excellent opportunity to audit the access privileges to make sure the right people have access to the right areas of the building.
Access Control UK – expert suppliers of access control and visitor management systems for small businesses
Access Control UK employs a variety of access control technologies in order to create advanced solutions, enable users to exert solid, reliable and accurate control over the access to specific premises or zones.
If you'd like to find out more about the range of solutions supplied by Access Control UK, both in terms of hardware (smart card readers, biometric time and attendance readers, turnstiles, etc.) and software (access rights management software solutions, etc.), just contact us, we'll be more than happy to answer any queries you might have.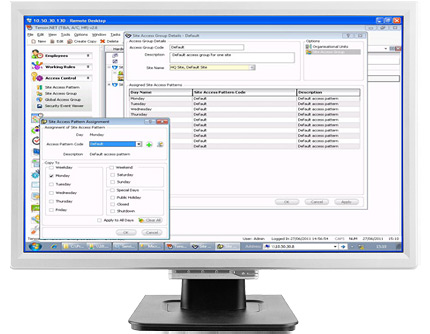 ---