Access Control Systems deliver extensive protection for offices containing sensitive information
---
A secure and reliable access control system is the best solution to make sure that only the right persons have access to potentially sensitive information found within office buildings, such as the new office building for the UK Hydrographic Office (UKHO) that is set to be built in Taunton in the near future.
Work is due to get underway through the design stages with the Design Team, Cost Consultants and Main Contractor before seeking Planning permission later this year. The UKHO will meet costs associated with the new office from business receipts as a self-funding agency.
Existing buildings on the site will be demolished, while land at the front of the site will be sold for redevelopment.
The UKHO is due to move into its new office in 2019.
UKHO Chief Executive John Humphrey said: "The redevelopment of UKHO's Admiralty Way site will see the construction of a new environmentally friendly office to create a modern, collaborative working environment. As well as bringing cost efficiency, the new building will deliver up-to-date technology and working conditions to enable UKHO to sustain a long-term future as a data-centric organisation."
Access Control UK employs a variety of access control technologies in order to create advanced solutions, enable users to exert solid, reliable and accurate control over the access to specific premises or zones.
The access control systems supplied by Access Control UK also support an effective Fire Roll Call feature, which will enable employers to evacuate the personnel off the premises in a very orderly and clear manner, should a fire, explosion or some other type of catastrophe occur.
If you'd like to find out more about the range of solutions supplied by Access Control UK, both in terms of hardware (smart card readers, biometric readers, turnstiles, etc.) and software (access rights management software solutions, etc.), just hit the contact button at the top of the screen, we'll be more than happy to answer any queries you might have.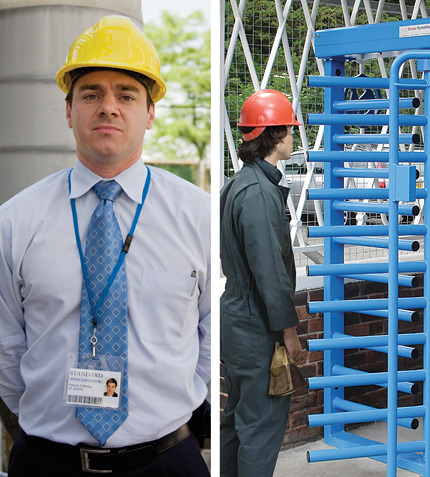 ---