Access Control Systems for Food Manufacturing Facilities
---
Avara Foods is a UK-based food manufacturing giant who have 6,700 employees across the UK, on farms, mills, factories and in offices who work together to produce the finest chicken and turkey products for their customers.
They have recently installed Tensor's Access Control System to help improve food hygiene and security levels, as well as having the ability to know exactly who is on site at all times.
The Systems Manager at Avara Foods, said "We are a food manufacturing company, so food security is very important". He added, "The interface is intuitive. I like the fact that it can be set up so that individuals can have their own unique access profile".
Access Control for Food Manufacturers
Installing an Access Control System at a food manufacturing facility, whether it be a Smart Card Access Control System or a Biometric Access Control System, has endless benefits from a food hygiene as well as a building site security perspective.
As a food preparation business, it is essential that you are aware of who you are letting on site as well as being able to track your employees whereabouts. In this way, you can ensure that your customers are receiving the highest quality products possible.
The nature of a food manufacturing business often means that there is a high-turnover of staff with agency work and temporary workers. In this case, Smart Card Access Control is the way to go. This means that the Smart Cards can be handed back in once the employee leaves, and can be recycled and re-issued to new employees starting out. However, if your food manufacturing organisation has stable, long-term employees, then a Biometric Access Control System could be better suited to your needs.
Biometric Access Control Solutions
Biometric Access Control, both Facial Recognition Access Control and Fingerprint Recognition, provides the maximum security levels possible for your business.
Facial Recognition Access Control is especially important in the food manufacturing industry. It provides a completely contactless method for employees to gain access and egress to and from a building, ensuring that all of the germs and diseases cannot be spread on door handles and by touching Smart Card Readers. Not only this, but both Facial Recognition and Fingerprint Recognition do not require the use of Smart Cards, making it nearly impossible for employees to enter an area of building that they are not authorised for. It also means that employees cannot pass each other their Smart Cards and the cards cannot be lost or stolen.

If you would like more information regarding our Access Control Systems and would like to learn more about how your food manufacturing site can benefit from one, then please do not hesitate to get in touch with a member of our sales team today who will be happy to help.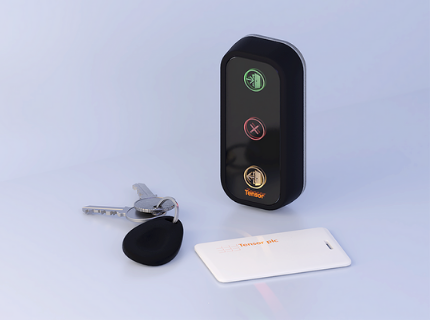 ---