Access Control Systems – More than Just Security Solutions
---
While most traditional access control systems are designed specifically to ensure security at the door (i.e. allow only authorized persons to access the building in a fast and streamlined manner), the truth of the matter is that, in the "new normal", these systems now need to protect residents from unnecessary hazards or risks.
And while it is nearly impossible to make every part of our built world entirely remotely controlled, it is possible to easily eliminate the need for almost all in-person interactions by implementing technology to provide a more seamless version of access control.
Streamlining access control to help eliminate unnecessary risks is achievable in a number of ways, one of the most important ones being to make doors and locks smart enough to grant seamless access control has a lot of other important benefits as well.
Granting access for things like delivery drivers and dog walkers can be a full time job in large complexes. A lot of time can be saved by adopting smart software that can help manage the entire process. This time can be spent doing the things that really make a building feel like a home like attending to the residents.
Trusted vendors can be granted access remotely, allowing the building and its residents to go about their daily business with fewer interruptions and unnecessary interactions, which is something especially important right now.
Controlling vendor access is an important part of making a building secure, but it is true now more than ever. Being able to control access to the building can not only help mitigate exposure, but it also frees up time for sales agents because they no longer need to assist visitors or waste time organizing vendor keys and adding resident credentials.
Access Control UK – suppliers of choice of advanced access control and facial recognition systems
Given the level of security required for stadia and sporting arenas, implementing a very solid access control and surveillance system is really a must, and this is specifically where Access Control UK could leverage its extensive experience in this field.
Access Control UK employs a variety of access control technologies, including here facial recognition, to create advanced solutions, enable users to exert solid, reliable and accurate control over the access to specific premises or zones.
If you'd like to find out more about the range of solutions supplied by Access Control UK, both in terms of hardware (smart card readers, biometric time and attendance readers, turnstiles, etc.) and software (access rights management software solutions, etc.), just contact us, we'll be more than happy to answer any queries you might have.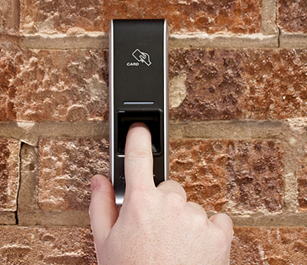 ---