Access Control Systems – Providing Your Business with Better Security, More Control
---
Access control systems can improve the security of your business by preventing or minimizing the risks of such occurrences such as property damage, assets loss, theft or breach, and other criminal actions that can cause irreversible harm to your organization.
These solutions will ensure convenient and hassle-free access of authorized people to your premises while also limiting the probability of unauthorized persons entering the building.
Access control systems have numerous features organizations of all types and sizes will certainly find useful, including here the capabilities to provide quick access to employees, the ability to grant the right to enter a certain area to a limited number of people, as well as the options to deliver reliable protection against unauthorized entry, so the system alarms on penetration without permission.
Furthermore, these systems offer a number of additional features beyond security, including here business analytics – access control system combined with the functions of time attendance and movement fixation can become a real tracking system for conducting analytics.
Another interesting feature is the ability to reduce fixed costs, as an access control system can help reduce additional security expenses.
Access Control UK – suppliers of latest-generation access control solutions
Whatever your requirements, Access Control UK specialists are available to help you get the best from your system.
Access Control UK are leading providers of proximity smart card and biometric access control systems and software for both large and small companies.
A UK-based manufacturer, we have over 30 years of experience in designing, installing and commissioning outstanding security solutions. We take great pride in our commitment to provide the best possible customer care and adhere to the highest British and International security standards, which is why we've been formally accredited by several accreditation bodies (visit our Accreditations page for more information).
The Access Control Systems supplied by Access Control UK are modular and fully scalable in design, thus allowing you to build your access control system to match your specific requirements, whether you're a small company with under 250 personnel or a large multinational corporation.
If you'd like to find out more about the range of solutions supplied by Access Control UK, both in terms of hardware (smart card readers, biometric readers, turnstiles, etc.) and software (access rights management software solutions, etc.), just contact us, we'll be more than happy to answer any queries you might have.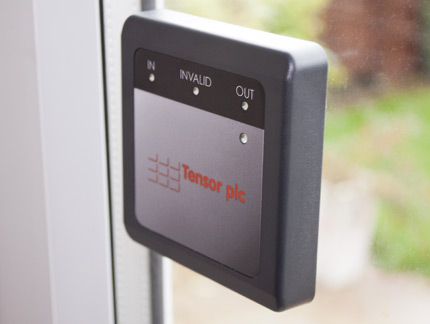 ---