Adoption of biometric access control solutions is still slow, market research suggests
---
The adoption of biometric access control solutions and fingerprint readers is still lagging behind its smart card-based counterparts, market research reports have been able to suggest.
As of 2015, biometric reader sales accounted for just 30 percent of access control reader sales in the Americas, ranking third behind both 125 kHz proximity and smart card readers in popularity.
Biometric access control solutions offer a much more personalised and more secure system. The security of enrollment is higher with biometrics than cards as the credential is linked to a user at enrollment so the user must always be present when requesting access. This is particularly sought after in installations when end users are attempting to reduce credential sharing between those entering a building.
Due to the lack of a physical card being assigned, there is far less risk of credentials being lost or duplicated. It is nearly impossible to lose a fingerprint or request a new one, duplicating a face without arousing suspicion is also significantly more difficult than cloning a proximity card. In addition, the end-user does not have to worry about the monetary cost of reproducing new credentials; this is particularly relevant to sites where potentially thousands of credentials need to be assigned.
Financial intuitions are by far the biggest users of biometric technology and seem to be the most progressive when it comes to new technology adoption. Frictionless biometric access has had the biggest interest from IT and finance users but is also popular in the healthcare sector where users wear surgical scrubs and only eye is not covered.
Growth of the market for biometrics, mostly fingerprint readers, in the manufacturing and industrial sector has also increased in recent years as these systems are introduced for time and attendance functions and access control. There are now projects launched that are completely designed using biometrics as the primary credential type.
The educational sector access control market has started to see the uptake of biometrics. Access control technological developments at the university level are aimed at showing how progressive the campus is in order to boost applications. In the biometric reader market, education systems originally started with standard fingerprint readers but are increasingly moving towards finger vein technologies.
Access Control UK – suppliers of biometric access control systems that meet and exceed all your requirements
Access Control UK employs a variety of access control technologies in order to create advanced solutions, enable users to exert solid, reliable and accurate control over the access to specific premises or zones.
The access control systems supplied by Access Control UK also support an effective Fire Roll Call feature, which will enable employers to evacuate the personnel off the premises in a very orderly and clear manner, should a fire, explosion or some other type of catastrophe occur.
If you'd like to find out more about the range of solutions supplied by Access Control UK, both in terms of hardware (smart card readers, biometric readers, turnstiles, etc.) and software (access rights management software solutions, etc.), just hit the contact button at the top of the screen, we'll be more than happy to answer any queries you might have.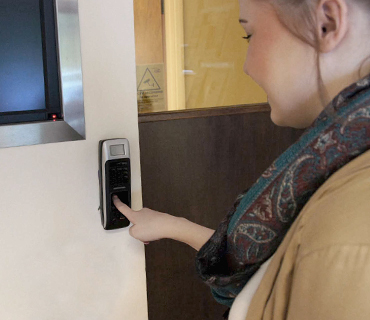 ---