Almost 60% of multinationals feel their access control system isn't future-proofed
---
Nearly three in five multinationals think their access control system isn't future-proofed, a recent research report has been able to suggest.
The study points out that, due to increasing globalisation and constant changes, the international standardisation of security aspects such as access control is becoming increasingly important. However, the majority of multinationals do not feel that their current access control systems are future-proof and ready to respond in an appropriate manner to the security challenges that might appear on the future.
For this reason, multiple organizations are actually investing in deploying new access control solutions, a separate report has found.
In fact, the paper from MarketResearchFuture suggests that the electronic access control systems market is expected to grow from USD 8.2 billion in 2017 to USD 13.2 billion by 2023, at a compound annual growth rate (CAGR) of 8.53% during the forecast period.
The biometric access control readers' vertical is estimated to hold the highest market share throughout the forecast period, and it is also expected to register the highest CAGR.
These categories of Electronic Access Control Systems Market are more reliable as they provide benefits such as improved identification and authentication process thereby increasing the access control to physical and electronic resources.
Access Control UK – specialising in deploying advanced access control system tailored to your specific requirements
Access Control UK employs a variety of access control technologies in order to create advanced solutions, enable users to exert solid, reliable and accurate control over the access to specific premises or zones.
The access control systems supplied by Access Control UK also support an effective Fire Roll Call feature, which will enable employers to evacuate the personnel off the premises in a very orderly and clear manner, should a fire, explosion or some other type of catastrophe occur.
If you'd like to find out more about the range of solutions supplied by Access Control UK, both in terms of hardware (smart card readers, biometric readers, turnstiles, etc.) and software (access rights management software solutions, etc.), just hit the contact button at the top of the screen, we'll be more than happy to answer any queries you might have.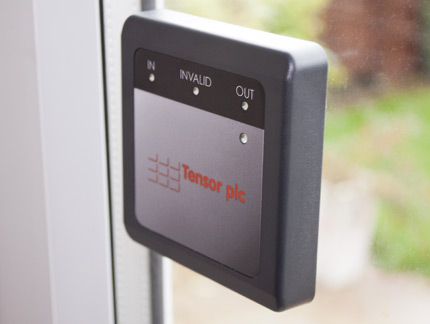 ---