Benefits of Access Control Systems
---
Global recession is just around the corner and more and more Britons are fearful of losing their jobs and not being able to keep up with the rising cost of living.
Of course, when it rains, it pours. An economic crisis almost guarantees an increase in the number of robberies and burglaries. This means people are likely to have less money in their pocket at the end of the month, but they may also experience being deprived of valuable assets gained through years of hard work.
An Access Control System is the solution that, without spending too much time or resources, will guarantee you the highest standard of security for your business, allowing you to sleep peacefully.
Read the following article in full to discover what an access control system is and which benefits you will have by installing one.
What is an Access Control System?
An Access Control System grants access to people by verifying a login credential. Our ranges of access control systems include smart card access control as well as biometric access control such as fingerprint, facial recognition and hand scanners. The system can store credentials of a person in the access control database and will only give access if these credentials match with data stored in the database.
6 Benefits of Access Control
1. Improve your site security
An access control system will deny access to those who have not registered their credentials in the database. It can be a smart card or biometrics such as fingerprint, hand size or face.
2. It works perfectly both indoor and outdoor
Our range of access control systems are able to work at the highest standard even throughout treacherous weather conditions. For this purpose, our outdoor fingerprint and smartcard access control systems are ideal.
3. Get rid of traditional keys
Traditional keys can be a hassle if lost or stolen. They can be duplicated or used to enter a site before a lock is changed if in the wrong hands. Access Control Systems permit you to deactivate a specific smart card and assign a new one. Furthermore, Tensor's Access Control Systems can be integrated with biometrics features which make it more difficult for those who do not have access to your buildings to enter them.
4. Keep track of all the movements within your site
An Access Control System will provide you with all the data regarding the movements of your employees or visitors within your facilities. The data is tracked and stored in the system and can be monitored remotely.
5. Streamline the entering and exiting of your site
An Access Control System will not require guards controlling who enters or exits your building. In this way you will save both money and time that can be used for more crucial activities for your business.
6. Increase Security for specific areas
Many companies have specific rooms or areas that contain goods or data that have a high economical or strategic value for the enterprise. Our access control systems enable you to restrict access to some employees/visitors to specific areas, giving you peace-of-mind.#
If you'd like more information regarding our Access Control Systems, whether that's Smartcard or Biometric Access Control, then please do not hesitate to get in touch with a member of the team today, who will be happy to help.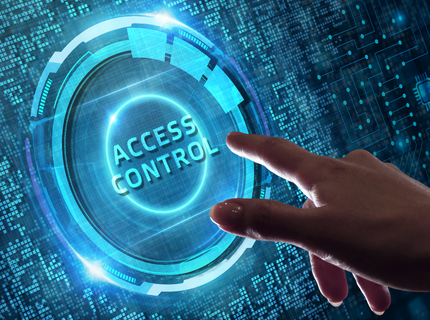 ---