Benefits of Biometric Access Control
---
Biometric Access Control has many security benefits for businesses up and down the country. Here, we break down those benefits and explain how your business can't live without a Biometric Access Control System.
Maximum level of business security
A Biometric Access Control System offers an even stronger level of security than a Smart Card Access Control System can offer. A Biometric System ensures that the authorised individual actually has to be present when gaining entry to a room or area that is access controlled.
Smart Card Access Control requires Smart Cards or Key Fobs to have access through specific doors, which of course can be lost, stolen and even broken. With a Biometric Access Control System, this is not the case. It doesn't require anything to work, just the correct individual at the reader to have their own face or fingerprint scanned. The readings are then compared to the ones stored in the Access Control database, to then be either granted or denied access depending on the reading.
Fast, easy & reliable Access Control System
The actual system itself is complex and technically advanced, but from a users point-of-view, a Biometric System is extremely easy-to-use and ensures employees feel safe at the workplace. Both Facial Recognition Access Control Systems and Fingerprint Access Control Systems offer ultra-fast biometric verification, with less than 1 second matching speeds.
In terms of reliability, Biometric Access Control is the real deal. Fingerprints are deleted from the Access Control System as soon as an individual's credentials are read. Then, once the face reading or fingerprint is in the system, coordinates are created. This allows the system to match the coordinates with the person's credentials when the same employee scans their fingerprint again. This feature adds an extra layer of security for your business and for employees, ensuring the system cannot be hacked and biometrics cannot be stolen or replicated.
The future of Access Control
Staying ahead of the curve is a must for many businesses in the UK and indeed worldwide. So why should it not be the same with your Access Control System?
With a Biometric Access Control System, your business will have a modern and up-to-date Access Control System. It will allow you to get rid of paper timesheets and will be an upgrade from a Smart Card Access Control System. Biometrics uses the latest Access Control Technology and is the future for businesses going forward. 

For more information regarding our Biometric Access Control System, please do not hesitate to get in touch with a member of our sales team today who are on-hand to assist you with any queries you may have.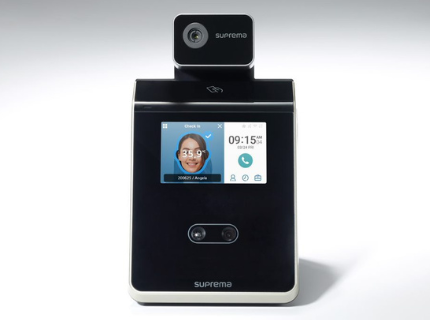 ---