Biometric access control systems are becoming increasingly popular in the construction sector
---
Using biometrics to control site access is becoming increasingly popular for companies in the construction sector, research has found.
Access control turnstiles are the most popular type of biometric-enabled site access restriction solutions, especially when paired with either fingerprint recognition devices (biometric fingerprint readers, and ievo solutions in particular are very popular in this sector due to their speed and reliability) or hand geometry recognition devices.
Besides preventing unauthorized people from accessing the construction sites, biometrics can also be used in the construction industry to ensure workers have necessary qualifications and have completed any required inductions for the work site.
Access Control UK– the partner of choice for Construction / Building Site Access Control
Access Control UK employs a variety of access control technologies in order to create advanced solutions, enable users to exert solid, reliable and accurate control over the access to specific premises or zones.
Professionals who hold a CSCS card can use their existing card to gain access to a construction site or similar, including through turnstiles or car park barriers. The WinAC.NET software includes a CSCS card wizard that allows system users to quickly grant contractors access to their access control system.
Other advanced features that can be enabled include a separate verification process where CSCS smartcard holders must report to a Site Manager for the Site Manager to verify the Contractor's details before permitting the CSCS smartcard to enter a site. This can be conducted on a site-by-site basis or can be applied to permit usage of a CSCS smartcard across a number of sites.
The CSCS smartcard provides a very powerful and cost effective means of centralising Time & Attendance, Advanced Access Control and Fire/Evacuation roll-call, re-using an existing CSCS smartcard as base for the entire system.
If you'd like to find out more about the range of solutions supplied by Access Control UK, both in terms of hardware (smart card readers, biometric readers, turnstiles, etc.) and software (access rights management software solutions, etc.), as well as the the integration of Access Control Systems with CSCS cards, just contacts us or Book a Demo, our representatives will be more than happy to answer all of your questions and queries.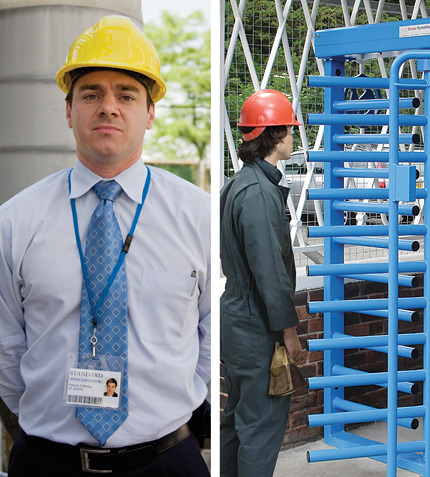 ---