Biometric identification systems to be used for prison monitoring and identification across correctional facilities and prisons
---
Biometric identification systems are becoming increasingly popular for correctional facilities and prisons, as they have the potential to fundamentally change the way in which jailers and correctional officers do their jobs on a day-to-day basis.
Beginning with the booking process, one of the most important things jail or prison staff has to do is establish the subject's identity by collecting readable fingerprints.
Because of the large number of prisoners in some facilities, correctional organizations are sometimes finding it difficult to securely manage their identification records. Because of this, many prisons and jails are moving away from collecting fingerprints via the traditional ink-and-roll 10-card and adopting biometric fingerprint identification technology.
Many facilities have already implemented some form of biometrics for inmate identification. In these facilities, once an individual's electronic fingerprint is scanned, it is attached to that inmate's in-custody records so that any time a CO or other correctional employee has a need to verify that person's identity, the information is at their fingertips in the facility database.
Access Control UK – suppliers of biometric access control systems that meet and exceed all your requirements
Access Control UK employs a variety of access control technologies in order to create advanced solutions, enable users to exert solid, reliable and accurate control over the access to specific premises or zones.
The access control systems supplied by Access Control UK also support an effective Fire Roll Call feature, which will enable employers to evacuate the personnel off the premises in a very orderly and clear manner, should a fire, explosion or some other type of catastrophe occur.
If you'd like to find out more about the range of solutions supplied by Access Control UK, both in terms of hardware (smart card readers, biometric readers, turnstiles, etc.) and software (access rights management software solutions, etc.), just hit the contact button at the top of the screen, we'll be more than happy to answer any queries you might have.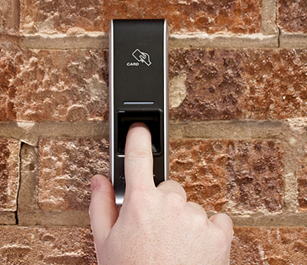 ---