Biometric solutions are becoming increasingly popular for access control and authentication, research finds
---
Biometric systems are becoming the solutions of choice for authentication for people concerned with their security, a recent survey from IBM has been able to suggest.
The IBM Security: Future of Identity Study surveyed nearly 4,000 adults from across the United States, Asia Pacific (APAC) and Europe. It found that security (ahead of convenience) is the highest priority for many when logging in, especially for money-related apps.
This contradict the long-held wisdom that convenience is king, as the survey found that 70 percent selected security as the top priority, with 16 percent selecting privacy, and 14 percent selecting convenience.
The IBM survey found that biometrics (fingerprints, facial scans and voice recognition etc) is becoming mainstream, as 67 percent of respondents are comfortable using biometric authentication at the moment.
Fingerprints are generally viewed as the most secure by respondents, but there are privacy concerns surrounding the use of biometrics, with 55 percent concerned about how the data is collected and used.
Access Control UK – experts in designing and deploying advanced biometric access control systems
Access Control UK employs a variety of access control technologies in order to create advanced solutions, enable users to exert solid, reliable and accurate control over the access to specific premises or zones.
If you'd like to find out more about the range of solutions supplied by Access Control UK, both in terms of hardware (smart card readers, biometric readers, turnstiles, etc.) and software (access rights management software solutions, etc.), just contact us, we'll be more than happy to answer any queries you might have.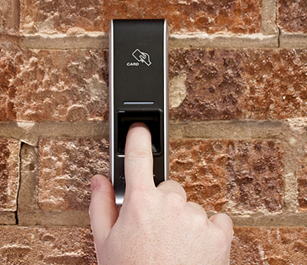 ---