Cheshire Theatre Finds Way to Save On Their Energy Bills
---
Carver Theatre, located on the edge of Stockport in the county of Cheshire, installed a building energy management system by HeatingSave in order to make their heating and building management more efficient.
Carver Theatre, constructed in 1841, was in need of a building energy management system (BEMS) for a number of reasons. The first of these being to ensure the building is energy efficient and has the ability to save money on heating bills through zone heating and automatically turning the heating off or down when the building is unoccupied. The second reason is having the ability to set up a heating diary which is in line with the incorporated booking system, allowing the theatre management to know when to set the heating to come on or be turned off, well in advance of bookings. 
Philip Kiernan, a volunteer at Carver Theatre said "It's a standalone system that you can easily get remote access to and that gives you multiple options for how to control different areas of your building". One of these areas of which HeatingSave's BEMS allows your business to control within its building is access control. Linking to HeatingSave's room booking system, the building energy management system can incorporate access control points throughout your building, meaning only authorised personnel can gain access into specific areas within the building, ensuring maximum security.
Reduce heating bills and improve building security
Having complete control over who has access to your business/building is vitally important for a wide range of safety and operational reasons. These reasons include having a complete overview of the availability of the building as well as the safety and security of both the building and the people using it. In the case of Carver Theatre, the building energy management system with integrated access control now gives them the ability to save money on heating and energy bills while simultaneously managing their shows and bookings 12 months in advance. 
Integrated access control for all business types
Theatres can be very sporadically used, depending on when shows are scheduled. However, when the stage is set and the performance is due to take place, there can be huge numbers of people gathered inside ready to watch a show. This can prove to be difficult in restricting access to backstage or private areas. Not only this but, during closing times, access control can give theatre management/owners the peace of mind that their theatre has a high level of security and can only be accessed by authorised personnel.   
Access control at your fingertips
Access Control UK are specialists in supplying access control and safety solutions. Our access control systems are designed to ensure you are aware of who is in your building and when they are granted access to your building.
Our door controllers and smart card readers give you full control over who is allowed access through any controlled point at any time of any day, allowing you to control locks, internal and external doors. Our smart card readers are contactless, meaning they are Covid-friendly – ensuring that whoever is using your building, be that employees or customers, are completely safe from any unwanted diseases and can have the peace of mind that they can be safe while using your facilities.
Access Control UK also offers advanced access control software, which is known as WinAC.NET. This computerised software allows users to have quick and easy access to information regarding bookings. It also allows users to control building alarms, door locks, door release buttons, CCTV cameras, and more – all from the comfort of your own home.
For more information on any of our access control products, or if you would like to inquire for a quote to boost your businesses building security, then please get in touch with a member of our sales team today who will be happy to help.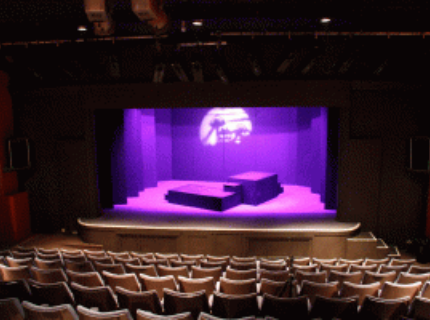 ---