Deploying secure access control systems is a must if you're serious about protecting your business
---
As the benefits of gaining access to potentially commercially-sensitive information within a company are becoming increasingly lucrative, malicious actors are using increasingly sophisticated approaches to target businesses, leading some organisations to adopt more agile defence systems.
And while a variety of cyber-tools, artificial intelligence (AI), machine learning and predictive analytics technologies are now all firmly part of the cyberattacker's arsenal, the number one threat to an organisation remains its people.
Ensuring the right people have the right access to the right resources at the right time is the key to ensuring effective control. As such, companies are increasingly concerned with assessing, analysing and identifying security threats in order to prevent or react quickly to incidents. Making security improvements in the midst of tightening budgets, however, is no easy task, especially when trying to boost productivity and profitability in a competitive industry.
Adaptive authentication technologies are the leading tools being deployed by organisations to ensure the person authenticating is actually the authorised user. This is typically achieved by using authentication credentials in combination with geolocation, device characteristics, certificates, credentials, biometrics, user behaviour and other identifiers.
Access Control UK – specialising in deploying advanced access control system tailored to your specific requirements
Access Control UK employs a variety of access control technologies in order to create advanced solutions, enable users to exert solid, reliable and accurate control over the access to specific premises or zones.
The access control systems supplied by Access Control UK also support an effective Fire Roll Call feature, which will enable employers to evacuate the personnel off the premises in a very orderly and clear manner, should a fire, explosion or some other type of catastrophe occur.
If you'd like to find out more about the range of solutions supplied by Access Control UK, both in terms of hardware (smart card readers, biometric readers, turnstiles, etc.) and software (access rights management software solutions, etc.), just hit the contact button at the top of the screen, we'll be more than happy to answer any queries you might have.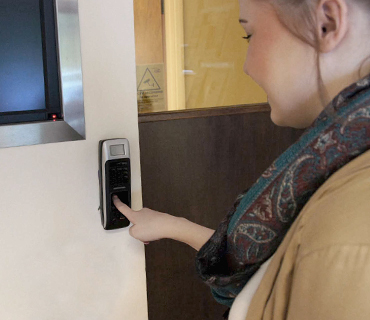 ---