Deploying secure access control systems in travel hubs is vital for enhanced security
---
Deploying secure access control systems in travel hubs (bus and train stations, airports, etc.) is vital for ensuring a superior level of security and safety for all passengers. And out of all the above, airport security is one of the most difficult to handle, as it also involves maximizing the movement of passengers and cargo in a fast and orderly manner.
One of the biggest problems all airports face is the fact that they are large areas with many access points that also require to facilitate the efficiency needed to handle the large volumes of traffic they generate.
Electronic access control solutions can help bolster airport security by using cards, biometrics or a combination of thereof to gain access to protected areas. They can also protect against actions such as 'tailgating' through interaction between badge systems and video surveillance cameras.
Another potentially useful feature is the creation of holding areas between pairs of doors. This means the doors cannot be opened simultaneously except in emergencies when a supervisor activates an override. This function helps defeat concerted intrusion attempts.
Access Control UK – suppliers of choice of advanced access control and security systems
Given the level of security required for travel hubs, implementing a very solid access control and surveillance system is really a must, and this is specifically where Access Control UK could leverage its extensive experience in this field.
Access Control UK employs a variety of access control technologies, including here RFID, to create advanced solutions, enable users to exert solid, reliable and accurate control over the access to specific premises or zones.
If you'd like to find out more about the range of solutions supplied by Access Control UK, both in terms of hardware (smart card readers, biometric readers, turnstiles, etc.) and software (access rights management software solutions, etc.), just contact us, we'll be more than happy to answer any queries you might have.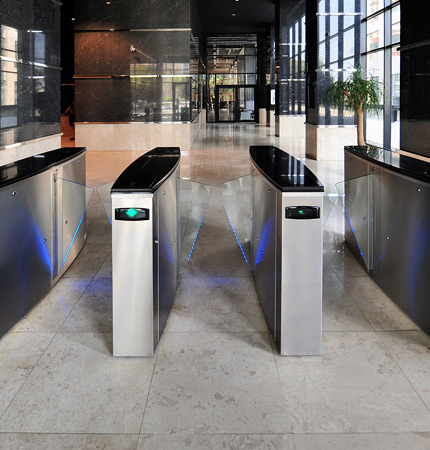 ---