Deter Post-Covid Rising Crime Rates with an Access Control System
---
The Covid-19 pandemic has led to a substantial increase in crimes like burglary, shoplifting and theft. 
This article shows how to defeat this rising phenomenon through the use of Access Control Systems such as Biometric Access Control Systems, Smart Card Readers and Gates, Barriers and Turnstiles.
During the first national lockdown in 2020, crime rates dropped in most categories, except for antisocial behaviours and drug offences, which had registered a higher rate than the standard. This was easily predictable since there were less chances of burglaries, robberies and shoplifters when shops and businesses were shut and people were home. However, the pandemic has unfortunately led to a loss of many jobs and closures of businesses, resulting in a rise in poverty and social disparity. Therefore, once back to 'normal life', the economic crisis created by the pandemic has changed the incentives to commit crimes, leading to a huge rise in crimes like burglary, theft and shoplifting.
Access Control Systems can massively increase your business security, ensuring that only authorised people have access to your site and/or sensitive areas within your building. Examples of Access Control Systems are Smart Card Readers, Biometric Access Control Systems and Gates, Barriers and Turnstiles.
Biometric Access Control Systems verify the identity of a person based on specific biometric details like fingerprints, facial or hand features. The Access Control Terminal will grant or deny the access to somebody based on whether they match the information stored in the access control database or not. The technology is so advanced that it is able to work perfectly in all temperatures and all weather conditions with no performance differences whether the system is inside or outside. Access control terminals typically sit at the entrance of your building to act as a 24-hour security guard.
Tensor's Smart Card Readers are fully touch-free and combine an elegant design, supreme functionality with high-quality engineering. Available in a variety of colours in order to adapt to your building or your personal preferences, Tensor's Smart card Readers can be integrated with our Time and Attendance and our Access Control System.
Able to perform excellently in the most extreme weather conditions, with strict security standards, Tensor's Gates, Barriers and Turnstiles ensure that only authorised individuals and vehicles will have the chance to access your site. Gates can also be integrated with Automatic Number Plate Recognition (ANPR), which instantaneously identifies vehicle number plates in order to grant or deny access to a car park.
If you would like more information on our access control systems, in order to help fight against the rising crime rates following the lift of covid restrictions, then please do not hesitate to get in touch with a member of our sales team today who will be happy to help.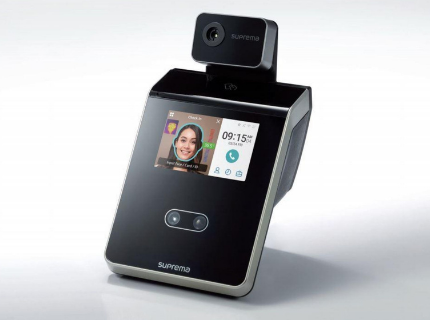 ---