Farnborough International Venue to Undergo Major Expansion
---
One of the UK's most iconic exhibition venues, the Farnborough International venue in Hampshire is set to undergo a major expansion programme in the near future, a recent news report in the local media has been able to suggest.
The new £30m scheme will include a 12,500 sq m exhibition hall and conference centre, as well as multi-purpose function rooms and restaurants, taking the entire new facility to 20,000 sq m of event space.
Michael Watton, Venue Director, said: "The new exhibition and conference centre is an extremely important project for Farnborough International and is a marker of our ongoing growth and long-standing reputation for national and international events and conferences. We look forward to the start of construction and to working in partnership with Wates to deliver this excellent scheme."
The project will be part-funded by the Local Enterprise Partnership, Enterprise M3, Hampshire County Council, Rushmoor Borough Council and Barclays.
Access Control UK – suppliers of choice of advanced access control and security systems
Given the level of security required for such a building, implementing a very solid access control and surveillance system is really a must, and this is specifically where Access Control UK could leverage its extensive experience in this field.
Access Control UK employs a variety of access control technologies, including here RFID, to create advanced solutions, enable users to exert solid, reliable and accurate control over the access to specific premises or zones.
If you'd like to find out more about the range of solutions supplied by Access Control UK, both in terms of hardware (smart card readers, biometric readers, turnstiles, etc.) and software (access rights management software solutions, etc.), just contact us, we'll be more than happy to answer any queries you might have.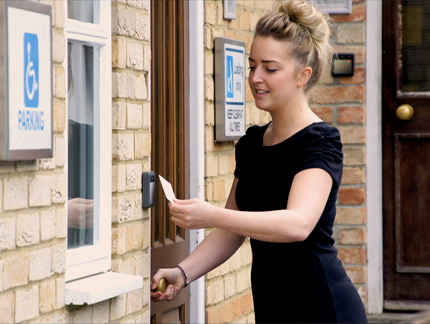 ---