Fingerprint Identification Systems to Record Solid Growth in the Healthcare Market by 2023
---
Fingerprint identification systems are likely to record a strong level of growth between now and 2023, a recent market research report from Transparency Market Research has been able to reveal.
Fingerprint identification is a method of personal identification using the ridge patterns found on the fingertips and is currently employed in various sectors owing to its infallible means of personal identification. Fingerprint identification is accomplished by either automated methods or non-automated methods for authentication. The modern approach for use of this technology involves use of fingerprint readers working on optical, thermal, silicon or ultrasonic principles.
Such readers consist of fingerprint sensors and algorithms. Fingerprint sensors capture a digital image of the fingerprint pattern and digitally process this scan to produce a biometric template which is stored and used for future matching and identification. The stored algorithms compare previously stored database of fingerprints against fingerprints of the candidate for authentication.
The use of fingerprint identification in healthcare eliminates the risk of duplicate insurance claims or test request by discriminating between same identities with different names. The technique verifies user's identity before initiating a particular transaction and thus also eliminates the need for pin or passwords.
Fingerprint identification technology has major applications in physical and logical access control, time and attendance and document encryption purposes.
Access Control UK – experts in designing and implementing fingerprint identification systems for the healthcare sector
And this is exactly where Access Control UK comes into play, given the fact that our advanced software enables the very fast and easy recording of access rights for users.
In fact, our Time and Attendance and Access Control hardware and software suites combine the requirements of Time and Attendance, Access Control, Visitor Monitoring, and Identification Pass production, with our fast Smart Card and Biometrics electronics, to create the ultimate Time Management and Security system.
Within hours of WinTA.NET being installed it can dramatically improve your HR Management and Security with features that provide you with total control over your operation. All the features to manage time and attendance recording for up to 50 people with comprehensive User-Definable Working Patterns, Rosters, Shifts, Individual and Group Absence Planners.
If you would like to find out more about the fingerprint identification solutions from Access Control UK and their applications for the healthcare sector, just contact us and we will be more than happy to answer all of your questions and queries.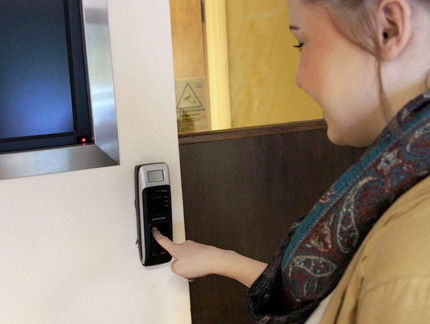 ---