Global Access Control Market to Reach USD 7091.56 Million by 2025, Report Suggests
---
The Global Access Control Market is expected to reach USD 7091.56 million, with a CAGR of 7.44% by 2025, a recent market research report has been able to suggest.
Adopting access control as a service (ACaaS), introducing mobile access control and increasing urbanization in emerging countries are all expected to provide important growth opportunities, the research has found.
A simple EAC system consists of a scanner, an electrical lock, and a controller. Electronic access control is a security solution that provides you with direct control of your business's physical security. One can restrict access to a facility through electronic access control systems based on the criteria you define.
The demand for Electronic Access Control Systems market is estimated at US$ 16,400 million in 2018 and is projected to reach US$ 39,400 million by 2025, at a CAGR of 11.6% over the forecast period.
Europe had the largest share of goods on the global market for keyless vehicle access control systems, with global market sales reaching 38% in 2016, followed by North America and Japan.
The key drivers for the global market for access control and authentication are ever-increasing security and safety issues and regulations. It is expected that the introduction of mobility-based solutions would open up new market growth routes as well.
Due to high government investment for public security, North America and Europe are estimated to contribute significantly to market growth in access control and authentication. In addition, it is expected that the escalating security budget to protect important infrastructure across countries in the Asia Pacific region will drive regional demands for such security systems.
Access Control UK – expert suppliers of end-to-end Physical Identity and Access Management solutions
Access Control UK employs a variety of access control technologies in order to create advanced solutions, enable users to exert solid, reliable and accurate control over the access to specific premises or zones.
If you'd like to find out more about the range of solutions supplied by Access Control UK, both in terms of hardware (smart card readers, biometric time and attendance readers, turnstiles, etc.) and software (access rights management software solutions, etc.), just contact us, we'll be more than happy to answer any queries you might have.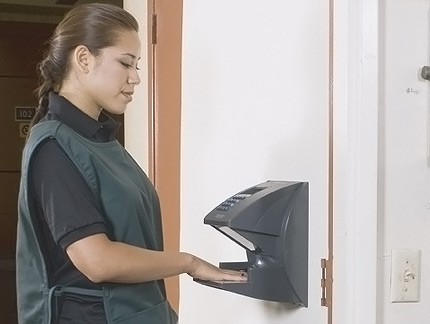 ---