Global access control solutions market is expected to reach over USD 24.68 billion by 2020
---
The global access control solutions market is expected to reach over USD 24.68 billion by 2020, a recent research report by Technavio has been able to suggest.
The paper, 'Global Access Control Solutions Market 2016-2020', points out that, in 2015, biometric access control accounted for a share of 50.87% of the global access control market, and it will reach 57.56% by 2020. Furthermore, in 2015, smartcards accounted for a share of 49.13% of the global access control market, and it will reach 42.44% by 2020. Smartcards are increasing adopted in the BFSI, government, and transportation sectors to improve security. The increase in the number of fraudulent activities and terrorist activities has compelled organizations to implement the use of smartcards to provide authorized access to employees on secured premises.
The research report also found that, in 2015, the global contactless card-based access control market was valued at close to USD 651.3 million. The rate of adoption of contactless card-based access control is increasing in government organizations with the growing need for security. Contactless smartcards use radio frequency (RF) technology for communication between a contactless smartcard and the card reader. Thus, for data and information transfer between contactless smartcards and card readers, it is important for contactless smartcards to be in proximity to an antenna.
"A rise in the number of online transactions is leading to an increase in the cases of identity theft, data theft, card-related fraud, and insurance claim fraud. These factors drive the demand for access control in this sector. As a result of the continuous advances in technology, the BFSI sector is shifting to the adoption of access control to strengthen its antifraud strategies," said Amrita Choudhury, one of Technavio's lead analysts for automatic identification systems.
"Many large financial institutions are replacing outdated solutions and are investing heavily in access control to reform their workflows and reduce financial fraud. Access control such as smartcards and biometrics protect against security threats that range from misuse of user passwords to sophisticated system hacks. The cost of managing password resets for banking enterprises is very high, making access control a cost-effective solution," added Amrita.
Access Control UK – your suppliers of choice for access control systems and equipment
Whatever your requirements, Access Control UK specialists are available to help you get the best from your system.
Access Control UK are leading providers of proximity smart card and biometric access control systems and software for both large and small companies.
An UK-based manufacturer, we have over 30 years experience in designing, installing and commissioning outstanding security solutions. We take great pride in our commitment to provide the best possible customer care and adhere to the highest British and International security standards, which is why we've been formally accredited by several accreditation bodies (visit our Accreditations page for more information).
The Access Control Systems supplied by Access Control UK are modular and fully scalable in design, thus allowing you to build your access control system to match your specific requirements, whether you're a small company with under 250 personnel or a large multinational corporation.
If you'd like to find out more about the range of solutions supplied by Access Control UK, both in terms of hardware (smart card readers, biometric readers, turnstiles, etc.) and software (access rights management software solutions, etc.), just contact us, we'll be more than happy to answer any queries you might have.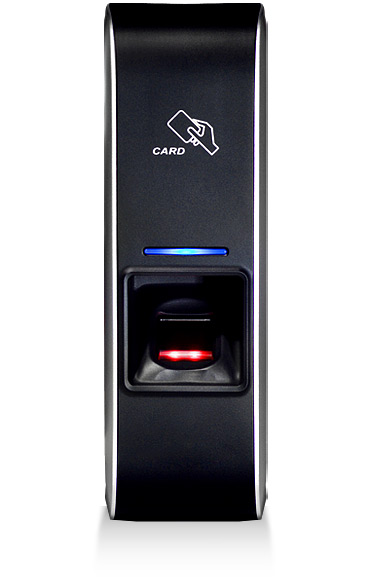 ---