The Global Electronic Access Control Systems' Market to Reach US$31.2 Billion by 2019
---
The global electronic access control systems market stood at US$15.4 bn in 2013 and is expected to reach to reach an approximate value of US$31.2 bn in 2019, expanding at a 12.60% CAGR between 2014 and 2019, figures published in the latest market research report from Persistence Market Research seem to indicate.
Titled "Global Market Study on Electronic Access Control (EAC) Systems: Biometric Systems to Witness Highest Growth by 2019", the report suggests that the market has grown expeditiously in the past five years due to rising concerns of break-ins, thefts, and white-collar crimes, thus driving demand for advanced security systems from both residential and commercial bodies.
In addition, the market for EAC systems is fuelled by the benefits provided by these systems, such as the time-efficiency, high accuracy, and convenience of these systems, while the increasing cases of vandalism, terrorist attacks, and public place violence in educational institutions and city centers are also amongst the major factors augmenting the market for EAC systems. Furthermore, the construction of roads, healthcare centers, residential buildings, and educational institutes is predicted to rise in the coming years and this will also raise the demand for EAC systems for attaining enhanced security levels.
On the basis of process, the market is segmented into authentication systems, intruder alarm systems, and perimeter security systems. Amongst the processes, authentication systems held the biggest share in the market in 2013, expanding at a CAGR of 13.10% from 2009 to 2013, and reached US$11.7 bn in 2013. Sophisticated sensor-based mobile devices are increasing the preference for biometric systems and these systems will record the highest growth rate by 2019.
Access Control UK – Experts in access control
Access Control UK employs a variety of access control technologies in order to create advanced solutions, enable users to exert solid, reliable and accurate control over the access to specific premises or zones.
The access control systems supplied by Access Control UK also support an effective Fire Roll Call feature, which will enable employers to evacuate the personnel off the premises in a very orderly and clear manner, should a fire, explosion or some other type of catastrophe occur.
If you'd like to find out more about the range of solutions supplied by Access Control UK, both in terms of hardware (smart card readers, biometric readers, turnstiles, etc.) and software (access rights management software solutions, etc.), just hit the contact button at the top of the screen, we'll be more than happy to answer any queries you might have.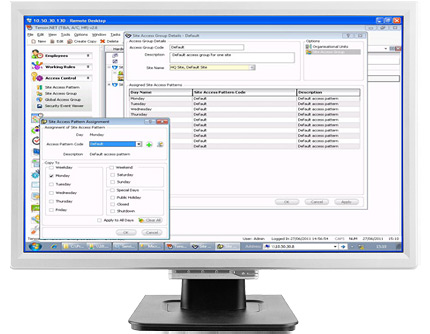 ---