Global Fingerprint Access Control Systems Market to Grow by 7% Yearly Until 2022
---
The Global Fingerprint Access Control Systems Market is set to grow at a CAGR of over 7% from 2015 to 2022, a recent market research report from Hexa Research has been able to suggest.
The segment's market size is expected to reach USD 4.4 billion by 2022, growing at a CAGR of over 7% from 2015 to 2022. Escalating safety and security threats is anticipated to drive industry growth. Fingerprint authentication offers a reliable solution to enhance access control thus, assists to mitigate security breaches as well as transaction frauds.
Highly competitive business environment is likely to boost confidentiality needs for organizational data and information. Biometric systems market is anticipated to witness significant growth owing to incapability of password and security PINs to safeguard the data. This safety equipment is increasingly implemented for home fortification. Government around the globe is now taking stringent initiatives for biometric enrolment of their citizens.
Advent of projects such as national identification programs, e-passports and border control are expected to drive industry growth. This measure can be attributed to secure borders, prosecute criminals, verify immigration or employment and combat identity fraud or terrorism
Implementation of this system requires huge capital investment. Apart from installation cost, it also involves allied expenses such as enrolling users, administering the system and training expenditures. However, theft or misuse of data is likely to pose a serious risk to the individual's security. Fingerprint access control system market is expanding its roots into commercial, government as well as healthcare sectors. Its high penetration rate is projected to pose potential opportunities to the industry demand.
Commercial application was the leading segment, valued over USD 850 million in 2014. It is expected to exceed USD 1.4 billion by 2022, growing at a CAGR of 6.5% over the forecast period. The surge can be addressed to rising safety as well as security demands in various organizations. Consumer electronics accounted for over 4.5% of the overall market share. The growth can be accredited to rapid growing need for access control features in tablets & smartphones.
Access Control UK – ready to meet all your access control needs and requirements
Access Control UK employs a variety of access control technologies in order to create advanced solutions, enable users to exert solid, reliable and accurate control over the access to specific premises or zones.
The access control systems supplied by Access Control UK also support an effective Fire Roll Call feature, which will enable employers to evacuate the personnel off the premises in a very orderly and clear manner, should a fire, explosion or some other type of catastrophe occur.
If you'd like to find out more about the range of solutions supplied by Access Control UK, both in terms of hardware (smart card readers, biometric readers, turnstiles, etc.) and software (access rights management software solutions, etc.), just hit the contact button at the top of the screen, we'll be more than happy to answer any queries you might have.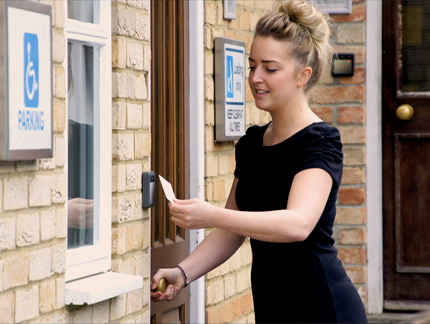 ---