Global vehicular access control market set to record massive growth over the next 5 years
---
The global vehicle access control market is expected to rise to an estimated value of USD 20.43 billion by 2026, registering a healthy CAGR in the forecast period of 2019-2026, a recent market research report has been able to suggest.
The paper from Data Bridge Market Research suggests that this rise in market value can be attributed to the growing surge in adoption of electric vehicles and better security solutions for existing vehicles in the market.
Vehicle access control is the compilation of technologies which help the user of the vehicle gain access to it without requiring the need or use of conventional keys. This solution includes utilizing Bluetooth, RFID, access control biometrics, NFC or other technologies to enter, control the ignition, infotainment systems and immobilizing the vehicle.
These technologies are integrated inside the vehicle and with the smartphone of the users to help them in gaining access, while another offering is the biometrics helping them in accessing with the help of their fingerprints.
Access Control UK – expert suppliers of vehicular access control solutions
The key role of Car Park Barriers is to prevent unauthorised access whilst providing minimum inconvenience to those who do have authorised access to your site. Access Control UK supplies secure, versatile and efficient security access systems that allow for rapid communication enabling maximum flow capacity across multiple areas of your site.
Your security control system can stop vehicles or personnel at the relevant barrier and prevent entry or exit until they identify themselves via their contactless access smart cards. Using this access management system, you are able to retain full control over who is allowed access through any controlled point at any time of the day.
Car park barriers are ideal for controlling your site's car park and road entry points. Not only an efficient and effective way of increasing security at your premises, car park barriers can also double up as a way of monitoring the number of vehicles passing through the control point.
Suitable for both large and small premises, car park barriers are highly adaptable, can work in any weather, and are able to immediately recognise authorised personnel. Each barrier mechanism is individually adjusted to meet your needs, ensuring exceptional durability and delivering longer lasting, problem-free operation.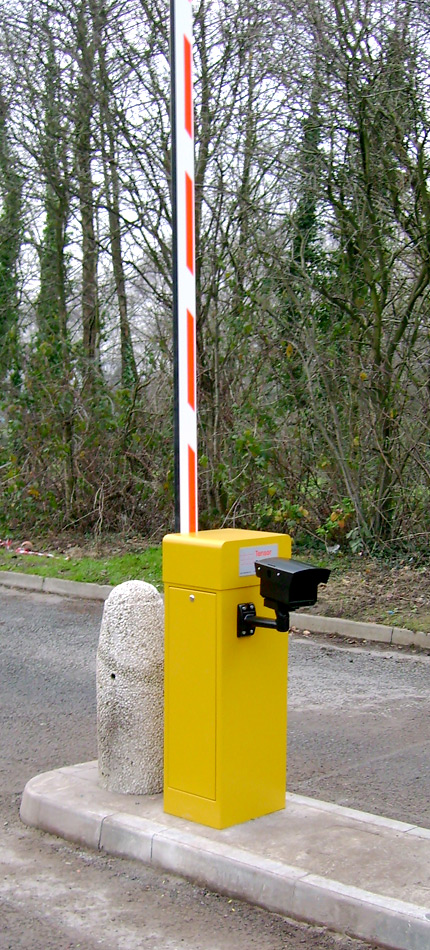 ---