How Universities Can Benefit From Access Control Systems
---
Universities up and down the country become a temporary place to call home for thousands of students during their years of higher education. Each year, hundreds of thousands of students begin their university journey, setting out to achieve their respected degree qualifications while making a lifetime of friends along the way.
With this comes huge pressures and responsibilities for universities to not only provide first-rate education across all subject areas and industries, but to also provide housing and accommodation for campus-living students.
However, the most important consideration when taking on thousands of new students is safety. Their safety and well-being should be at the forefront of all thoughts, and this is where an access control system comes in.
An access control system has huge benefits for universities when it comes to on-site safety concerns for students and lecturers, in a range of different areas. This article sets out to explain how our systems can help grant or deny access to accommodation, prevent access to sensitive areas to unauthorised personnel and much more.
Accommodation access control
Gaining access into specific accommodation buildings is one of the most important benefits of an access control system. Our access control smart card readers ensure that only authorised students are able to access the building and more specifically, access exact doors leading into their apartments and rooms. This information can also be collated into a database,s o you can see where a student 'passed through' last, in case an incident occurs, or for ensuring students are attending classes as expected.
Our access control smart card readers and door controllers also ensure that unauthorised students, as well as non-students, are denied access into student accommodation that is not their own.
Additionally, our access control smart card readers are completely touch-free, meaning that they are COVID-19 compliant and ensure that student accommodations are a hygienic place to live.
Universities are huge places with a vast range of rooms and lecture halls that are shared by various subject areas as well as different year groups throughout each day. This means that when one lecture finishes, another may be due to start immediately after.
Our access control software, known as WinAC.NET, is a web-based software that gives universities the ability to grant a specific set of students access into a certain room or lecture hall for a particular time in the day. For example, a student's access card can be granted access to a certain room or building at the university for a chosen time. So if they have a lecture between 1pm and 2pm then they can be granted access between those hours (with a customised grace period if set). Our access control system not only ensures complete safety for both students and lecturers, but it can also eradicate paper registers due to its ability to record attendance from students when they scan through the door.
Access control to sensitive areas
There are many areas of universities that are high-risk or dangerous towards students and staff – none more so than in the science labs.
Installing access control systems within science buildings, especially the laboratories, can have huge safety benefits. Access control systems ensure that only authorised people can enter high-risk rooms or areas within the building. This is especially useful for first year students who are learning how to handle dangerous equipment or are yet to learn how to use it.
For ultimate security measures, we also offer biometric access control and facial recognition access control. Biometric access control, commonly known as fingerprint access control, gives absolute peace-of-mind and assurance that only the right people can gain access to sensitive or dangerous areas on sites. Both biometric and facial recognition access control serve as a step-up in security from smart card readers. This is because one; smart cards can be lost (although can be quickly replaced), and two; it is near-impossible to share fingerprints and faces – maximising security in the areas that need it the most.
If your university wants maximum security throughout its premises with any of our access control systems, and if you would like to inquire about getting a quote, then our sales team will be happy to help.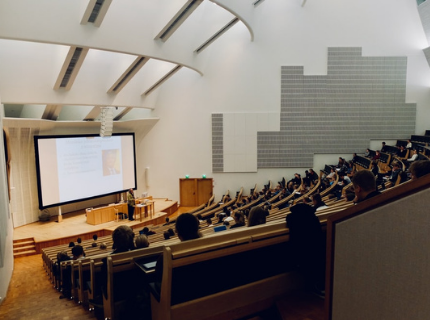 ---