Implementing a COVID Secure Access Control Solution Will Be a Must Post-Pandemic
---
COVID Secure access control solutions have become extremely important since the start of the Coronavirus pandemic, and will likely become the norm moving forward, security experts believe.
According to the research firm Memoori, a global technology research firm, access control, which generally serves the biggest buildings and the largest companies, has experienced the strongest occupant safety mandates, symbolized by the long-term or permanent work-from-home policies of big tech firms. Consequently, this segment has felt a lot of disruption due to the COVID-19 pandemic and its various mitigation measures.
Because business operations and the security function have collided during the COVID-19 crisis and are sure to be more intertwined moving forward, health and safety mandates are expediting the migration for almost every building's secured entrances and interior doors to touchless solutions aiming to reduce every possible transmission path for pathogens.
Facilities can also consider designating ingress only, and egress only entrances at exterior entrances to facilitate social distancing and traffic flow. Most systems integrators warn clients against opting for a quick fix by retrofitting existing swinging doors with automatic, low-energy, electric operators, designed for disabled entry, warning that this approach can make unauthorized intrusion much easier.
Instead, integrators and security consultants recommend more advanced security entrance technology such as optical turnstiles and revolving doors that have featured touchless options for decades in various commercial and institutional venues and are specifically designed to protect facilities from intrusion.
An integrated solution using turnstiles, revolving doors and portals makes it possible to deliver a fully touchless experience for users that truly enhances the security of most access control systems by combining biometric and other proximity technologies. By reading a device carried by an approaching individual, or recognizing their face, the security entrance can verify credentials and enable access by automatically opening turnstile doors or turning the wings of revolving doors. Thus, providing a highly secure and touchless post-pandemic environment.
Access Control UK – expert suppliers of end-to-end Physical Identity and contactless biometric solutions
Access Control UK employs a variety of access control technologies in order to create advanced solutions, enable users to exert solid, reliable and accurate control over the access to specific premises or zones.
If you'd like to find out more about the range of solutions supplied by Access Control UK, both in terms of hardware (smart card readers, time and attendance biometric readers, turnstiles, etc.) and software (access rights management software solutions, etc.), just contact us, we'll be more than happy to answer any queries you might have.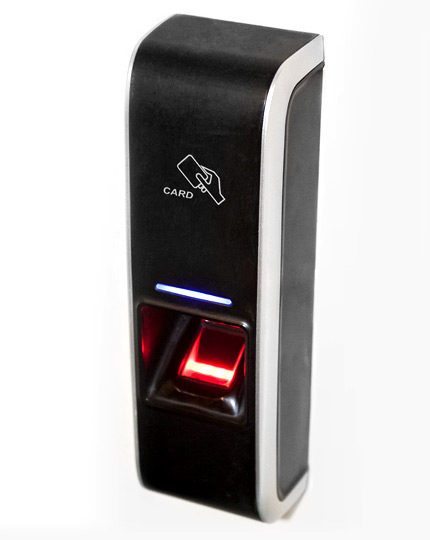 ---