Integrated access control and CCTV video surveillance systems set for strong growth in 2018
---
Advanced access control systems capable of leveraging IoT to integrate security and other sensor-based technology are likely to represent significant market drivers in 2018, market experts believe.
It has become very clear over the past few years that convergence – the integration of separate systems (for example, video surveillance and access control) – is becoming increasingly important, with organizations aiming to gain as much information as possible about their business, daily operations, an emergency situation or security breach and beyond.
In order to obtain the best possible results from the captured data, it must be analysed and presented in such a way as to allow users to make informed decisions based on this comprehensive view.
In the security market, the ability to analyse both video surveillance and access control data enhances awareness by allowing users to gain greater insight and facilitate faster response. Combining the data into a single management platform ensures ease of use and understanding of critical data points.
Access Control UK – experts in designing secure, reliable and affordable integrated access control systems
Access Control UK employs a variety of access control technologies in order to create advanced solutions, enable users to exert solid, reliable and accurate control over the access to specific premises or zones.
An UK-based manufacturer, we have over 30 years' experience in designing, installing and commissioning outstanding security solutions. We take great pride in our commitment to provide the best possible customer care and adhere to the highest British and International security standards, which is why we've been formally accredited by several accreditation bodies (visit our Accreditations page for more information).
The Access Control Systems supplied by Access Control UK are modular and fully scalable in design, thus allowing you to build your access control system to match your specific requirements, whether you're a small company with under 250 personnel or a large multinational corporation.
If you'd like to find out more about the range of solutions supplied by Access Control UK, both in terms of hardware (smart card readers, biometric readers, turnstiles, etc.) and software (access rights management software solutions, etc.), just contact us, we'll be more than happy to answer any queries you might have.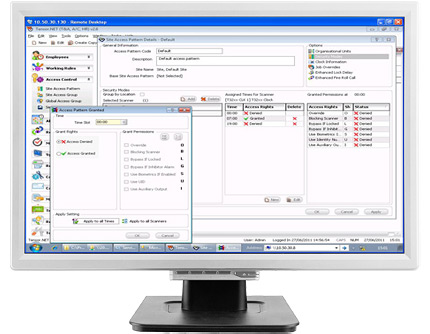 ---