Integrated access control systems help bolster hospital security
---
Integrated access control systems that work together with a building's other vital systems (such as lighting, security, environmental management, etc.) can significantly bolster hospital security, experts believe.
Hospitals are very complex buildings, running in parallel a variety of systems, including CCTV video surveillance, access control, emergency communications, intrusion alarms, fire alarms, lighting, heating, ventilation and air conditioning (HVAC) systems and more.
Integrating all of the above in a seamless platform is not a very easy task, but, once successfully accomplished, it will ensure that the organization's response to safety and security issues faster and more effective.
Systems integration can also improve a facility's day-to-day operations. For example, when heating/ventilation, lighting and alarm/intruder alert systems are integrated with access control, the resulting system will be able to reduce operating costs by automatically identifying when certain rooms are not in use and turn off the lights and HVAC at those locations.
Access Control UK – experts in designing and deploying integrated access control systems for hospitals
Access Control UK employs a variety of access control technologies in order to create advanced solutions, enable users to exert solid, reliable and accurate control over the access to specific premises or zones.
If you'd like to find out more about the range of solutions supplied by Access Control UK, both in terms of hardware (smart card readers, biometric readers, turnstiles, etc.) and software (access rights management software solutions, etc.), just contact us, we'll be more than happy to answer any queries you might have.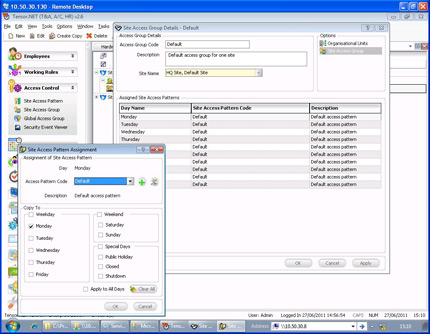 ---