Mobile Biometrics to Record Strong Growth in Access Control
---
The mobile biometrics market is likely to record a strong level of growth over the next couple of years, as the number of mobile devices skyrockets and they become a part of people's everyday lives, including their professional ones, a recent market research report has been able to suggest.
The "Mobile Biometrics Market Forecast 2024: Save Time and Deliver Efficient Security Relations without Execution of Passwords" paper from Transparency Market Research suggests the mobile biometrics portray some of the special characteristics such as face identification, retina, voice, iris, vein, scanner, software, and fingerprints. All these functions are put into action by launching superior quality camera, enhancement in the quality of microphones, and present mobile devices introduce some common method for verification such as fingerprint reader.
IT consumerization (information technology consumerization) acts as the main driver generating demand in the mobile biometric market. It refers to the use of personal devices such as tablet PCs, iPhones and connects these devices to the corporate network for safe transactions even without prior permission of organizations.
Access control and authentication are segmented by application in mobile biometrics market. The process of authentication is further segmented into single-factor authentication and multi-factor authentication. Multi-factor authentication possess three credentials and those are knowledge factor such as passwords, possession factor such as Paytm and inherence factor such as retina scan, fingerprint scan, and others. While single-factor authentication is a process that identifies the user requesting access through only one category of credentials. In 2015, access control held the major market share in mobile biometrics.
Access Control UK – experts in deploying advanced biometric access control solutions
Access Control UK employs a variety of access control technologies in order to create advanced solutions, enable users to exert solid, reliable and accurate control over the access to specific premises or zones.
If you'd like to find out more about the range of solutions supplied by Access Control UK, both in terms of hardware (smart card readers, biometric readers, turnstiles, etc.) and software (access rights management software solutions, etc.), just contact us, we'll be more than happy to answer any queries you might have.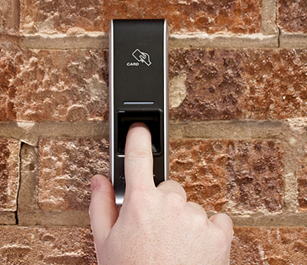 ---