Multimodal biometrics to become key trend for iris recognition in access control market
---
Multimodal biometric and cloud storage for biometric data will become key growth trends for iris recognition in the access control market, a recent report by Technavio has been able to suggest.
In certain situations, using only one form of biometric identification does not provide an accurate match of the identity of an individual. Multimodal biometrics provides more accuracy, as it identifies an individual with a combination of two or more biometrics technologies for secure authentication. These biometrics systems are more reliable, secure, and also avoid spoofing attacks.
Ishmeet Kaur, lead analyst from Technavio, specializing in research on automatic identification system sector, says, "Since the chances of an imposter breaking through various biometric technologies such as fingerprint recognition are high, it is predicted that a number of vendors will invest in development and manufacturing of multimodal biometric access control system as it would reduce the chances of unauthorized personnel gaining access to the premises. This trend is expected to be highly adopted by sectors such as government and BFSI, which contain confidential information related to financial details of an individual."
According to Technavio analysis, a number of vendors will shift toward adoption of the cloud for storage of biometrics as it provides easy data recovery and system restoration model. Since the government and BFSI sectors contain a huge amount of biometric data due to the implementation of government initiatives, the likelihood of the adoption of cloud-based biometrics in these sectors is high. Further, the BFSI sector contains confidential financial data, so securing biometrics data of individuals is important. This is expected to affect the adoption of cloud-based biometrics in banks and other financial institutions.
Access Control UK – experts in deploying advanced biometric access control solutions
Access Control UK employs a variety of access control technologies in order to create advanced solutions, enable users to exert solid, reliable and accurate control over the access to specific premises or zones.
The access control systems supplied by Access Control UK also support an effective Fire Roll Call feature, which will enable employers to evacuate the personnel off the premises in a very orderly and clear manner, should a fire, explosion or some other type of catastrophe occur.
If you'd like to find out more about the range of solutions supplied by Access Control UK, both in terms of hardware (smart card readers, biometric readers, turnstiles, etc.) and software (access rights management software solutions, etc.), just hit the contact button at the top of the screen, we'll be more than happy to answer any queries you might have.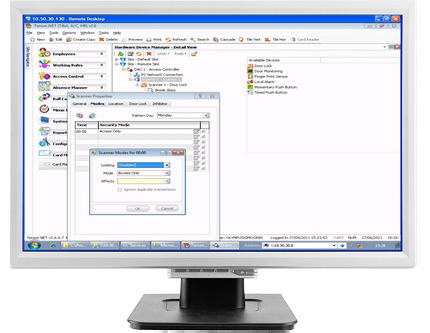 ---