Physical Access Control Systems to be affected by GDPR, security experts believe
---
Physical access control systems are likely to be affected by the GDPR (General Data Protection Regulation) set to go into effect in May, as data stored on physical access systems will be covered by the new privacy rules, security experts have argued.
As GDPR promises severe penalties for non-compliance, companies are advised so take serious measures in order to ensure that they adhere to the regulation.
For example, an organisation should have a specific statement in which an employee gives their consent about the data being held in the physical access system database, and organizations should also have a very clear and transparent policy in place regarding the use of such data.
Furthermore, an organisation needs to define who has access to the database and also be able to track where the data is stored, while also drawing up a policy and consent form for contractors and visitors.
Access Control UK – Your trusted suppliers of electronic access control systems
Access Control UK employs a variety of access control technologies in order to create advanced solutions, enable users to exert solid, reliable and accurate control over the access to specific premises or zones.
The access control systems supplied by Access Control UK also support an effective Fire Roll Call feature, which will enable employers to evacuate the personnel off the premises in a very orderly and clear manner, should a fire, explosion or some other type of catastrophe occur.
If you'd like to find out more about the range of solutions supplied by Access Control UK, both in terms of hardware (smart card readers, biometric readers, turnstiles, etc.) and software (access rights management software solutions, etc.), just hit the contact button at the top of the screen, we'll be more than happy to answer any queries you might have.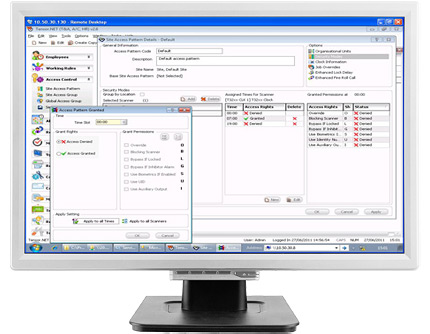 ---