Physical Identity and Access Management Market to be Worth USD 1.1 billion by 2025, Research Report Suggests
---
The global physical identity and access management market is expected to reach USD 1.1 billion by 2025, expanding at a CAGR of 14.6% from 2019 to 2025, according to a new study conducted by Grand View Research.
The growing demand for corporate asset security and unified risk management, especially in large enterprises, is anticipated to drive market growth over the forecast period. With the increasing globalization and associated complexity of operations, organizations face a very serious task of assessing and managing risks within the company's assets, which are often spread across different geographies.
In addition, organizational silos created by the security and Information Technology (IT) departments of companies have generated a drastic demand for a holistic management solution, which can be addressed by the physical identity and access management software.
The software segment is anticipated to exhibit the highest CAGR over the forecast period owing to the increasing deployment of physical identity and access management systems by corporates for central control of identities of employee, contractors, and vendors
The real-time integration of the Physical Identity and Access Management software with Physical Access Control Systems (PACS) is anticipated to be the key trend in the industry, and numerous partnerships and collaborations with PACS providers would be carried out in the market
The PIAM software offers identification, authentication, and access management of various entities including employees, visitors, contractors, service providers, and partners. It helps organizations to track and manage identity lifecycle, onboarding/off-boarding, badging, and access provisioning and is pivotal in enforcing policies and compliance. The market is expected to witness substantial growth in areas with stringent security compliances, including airports, logistics and utility companies, and government sectors. Furthermore, security protocols and policies in emerging sectors such as IT and telecom and BFSI are fueling the demand for these solutions.
Access Control UK – expert suppliers of end-to-end Physical Identity and Access Management solutions
Access Control UK employs a variety of access control technologies in order to create advanced solutions, enable users to exert solid, reliable and accurate control over the access to specific premises or zones.
If you'd like to find out more about the range of solutions supplied by Access Control UK, both in terms of hardware (smart card readers, biometric time and attendance readers, turnstiles, etc.) and software (access rights management software solutions, etc.), just contact us, we'll be more than happy to answer any queries you might have.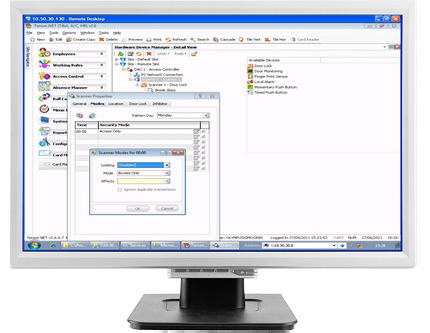 ---