Plans revealed for new six-storey educational building at Nottingham Trent University
---
Adding a comprehensive access control system is a must for any new building in the educational sector, such as the one planned by the Nottingham Trent University.
The plans for 50 Shakespeare Street, located within the city's Creative Quarter, outlines the demolition of the former Racial Equality Centre and Frank Webb buildings, off Lower Parliament Street and Convent Street, to make way for a higher and further education facility for the Confetti Institute of Creative Technology.
The new building will provide a range of teaching spaces, a café, learning resource centre as well as student support spaces. It has been designed to enhance the student experience and offer teaching accommodation for an additional 700 students over the next five years.
Access Control UK – experts in deploying advanced access control solutions for the educational segment
Whatever your requirements, Access Control UK specialists are available to help you get the best from your system.
Access Control UK are leading providers of proximity smart card and biometric access control systems and software for both large and small companies.
An UK-based manufacturer, we have over 30 years experience in designing, installing and commissioning outstanding security solutions. We take great pride in our commitment to provide the best possible customer care and adhere to the highest British and International security standards, which is why we've been formally accredited by several accreditation bodies (visit our Accreditations page for more information).
The Access Control Systems supplied by Access Control UK are modular and fully scalable in design, thus allowing you to build your access control system to match your specific requirements, whether you're a small company with under 250 personnel or a large multinational corporation.
If you'd like to find out more about the range of solutions supplied by Access Control UK, both in terms of hardware (smart card readers, biometric readers, turnstiles, etc.) and software (access rights management software solutions, etc.), just contact us, we'll be more than happy to answer any queries you might have.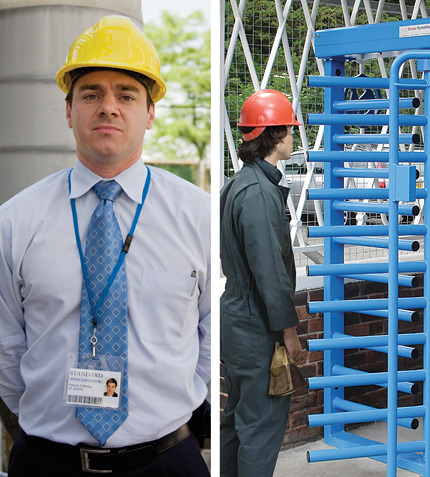 ---