Prioritizing physical access control will also bolster enterprise data security, experts believe
---
Making a priority out of one's physical access control systems will also help bolster data security, experts believe, as it will restrict the number of people having access to that information and thoroughly monitor their activity.
A strong set of security access controls and a tight grasp on identity governance can save enterprises from data exposure or data loss, embarrassment and a damaged reputation.
Enterprises are not only responsible for keeping customer and user data secure, but they are also responsible for making sure security access controls for that data are as locked down as possible.
The use of zero-trust models is becoming more prevalent in the world of security access controls, as is the principle of least privilege. The policy-based identity governance aspect of identity and access management is also becoming increasingly important to data security.
Access Control UK – specialising in deploying advanced access control system tailored to your specific requirements
Access Control UK employs a variety of access control technologies in order to create advanced solutions, enable users to exert solid, reliable and accurate control over the access to specific premises or zones.
The access control systems supplied by Access Control UK also support an effective Fire Roll Call feature, which will enable employers to evacuate the personnel off the premises in a very orderly and clear manner, should a fire, explosion or some other type of catastrophe occur.
If you'd like to find out more about the range of solutions supplied by Access Control UK, both in terms of hardware (smart card readers, biometric readers, turnstiles, etc.) and software (access rights management software solutions, etc.), just hit the contact button at the top of the screen, we'll be more than happy to answer any queries you might have.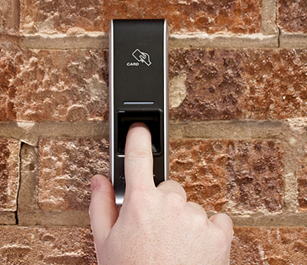 ---